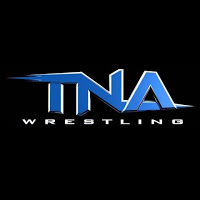 – PWInsider is reporting that the latest on TNA touring with house shows is that they have a plan but have not gone forward with it. TNA will probably not begin house shows until this summer if they do at all.
They are also reporting that TNA does plan on running a show in Orlando durning WrestleMania weekend. There is a possibility that they will partner with another promotion for that show.<br />
Finally PWI is saying that TNA intends to follow through on their long talked about tour of India this summer.
– PWInsider is reporting the following regarding why TNA changed some of it's music on the latest episode of Impact Wrestling:
We've gotten a lot of questions about TNA music changes and whether this was something that was brought on by Anthem Media and Billy Corgan's settlement last year. We are told that the changes are a production decision. TNA had the option to pay to continue to use the Marilyn Manson song as Decay's theme and declined to do so. We are also told that (and this blows my mind) music composed and performed by Sheri Shaw from sstaria was offered to TNA to continue to use for free and that as well, was turned down. So, the new Allie theme song that just debuted on TV and was perfect for that character, is already done.