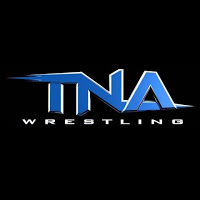 – The next TNA pay-per-view will premiere this Friday night with Ultimate X featuring BroMans vs. Trevor Lee & Andrew Everett with $10,000 up for grabs. "One Night Only: August 2016" will also feature a series of matches to crown a new #1 contender to the TNA X Division Title. Above is a preview.
– The next MMA fight for TNA World Heavyweight Champion Bobby Lashley will take place on October 21st from Memphis at Bellator 162. No word yet on his opponent. Lashley last fought in November, defeating James Thompson by TKO at Bellator 145. Lashley's MMA record is currently 14-2.
– Tonight's Turning Point edition of TNA Impact Wrestling will feature Ethan Carter III vs. Drew Galloway with Aron Rex as special referee and an open battle royal to crown a new #1 contender to the World Heavyweight Title.