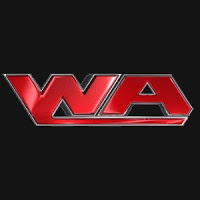 Former NFL player and ROH wrestler Moose made his TNA debut at the end of last night's Destination X themed edition of Impact Wrestling.

During X Division Champion Eddie Edwards vs. World Champion Bobby Lashley, Mike Bennett interrupted and broke up a pin but was cornered by Edwards and partner Davey Richards, who had returned earlier in the night from injury. Moose then debuted and laid out The Wolves and came face to face with Lashley, allowing Bennett to low blow Lashley from behind. Moose then laid Lashley out to end it.
The interference from Moose and Bennett led Dixie Carter to making Edwards vs. Lashley in a rematch for next week, inside the Six Sides of Steel.
Regarding Moose's status with TNA, PWInsider reports that he has signed a two year deal that is worth 110 dates for the company. TNA kept Moose from the Impact Zone at Universal Studios for most of the day and didn't bring him in until right before filming began.
Below are comments from Moose and a clip of his entrance:
— Quinn Moose Ojinnaka (@MooseNation69) 13 luglio 2016
— Whipclip (@whipclip) 13 luglio 2016