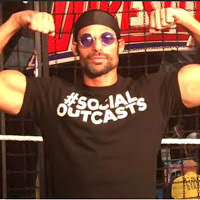 Former WWE star Adam Rose will continue using his WWE party gimmick on the independent scene, but he will be changing his ring name.
Rose revealed on Twitter his new ring name is Aldo Rose and his Twitter bio now reads, "Ain't no more PG in this party!"

According to sources close to Rose, the former WWE star decided against using his Leo Kruger character from NXT in favor of sticking with his WWE party gimmick, despite the NXT gimmick being a popular one. The new Aldo Rose character, however, will have a new feel to it and will likely be edgier than what we saw in WWE.
Rose is now accepting indy bookings.