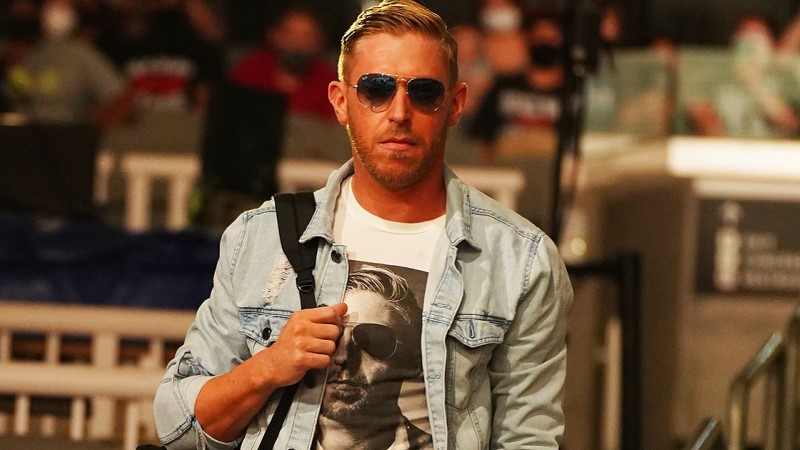 Orange Cassidy Says Wrestling Jon Moxley Hurts Every Time – Orange Cassidy and Jon Moxley will clash once again at AEW Full Gear when Cassidy defends his AEW International Championship against Moxley.
They previously met at AEW All Out with Moxley winning the title.
Speaking to Phil Strum on Under The Ring, Cassidy described what it's like to wrestle Moxley.
"It's not fun to wrestle Jon Moxley. When you look at that giant monster, it hurts every single time. So I'm not really looking forward to it, the feeling I'm going to have after the match, but I have a lot to prove to myself in this match. Because the first time that Jon Moxley and I wrestled, he did beat me, and it didn't sit right with me for a very, very long time. So now I have the opportunity to get my — I don't know, it's just weird, there's like a missing feeling I have holding the championship. I don't think I'm going to be able to feel complete until I beat Jon Moxley," he said.
Before they meet at AEW Full Gear, they'll be in tag team action on AEW Dynamite when Cassidy teams with HOOK to face Moxley & Wheeler Yuta.
Orange Cassidy Says Wrestling Jon Moxley Hurts Every Time