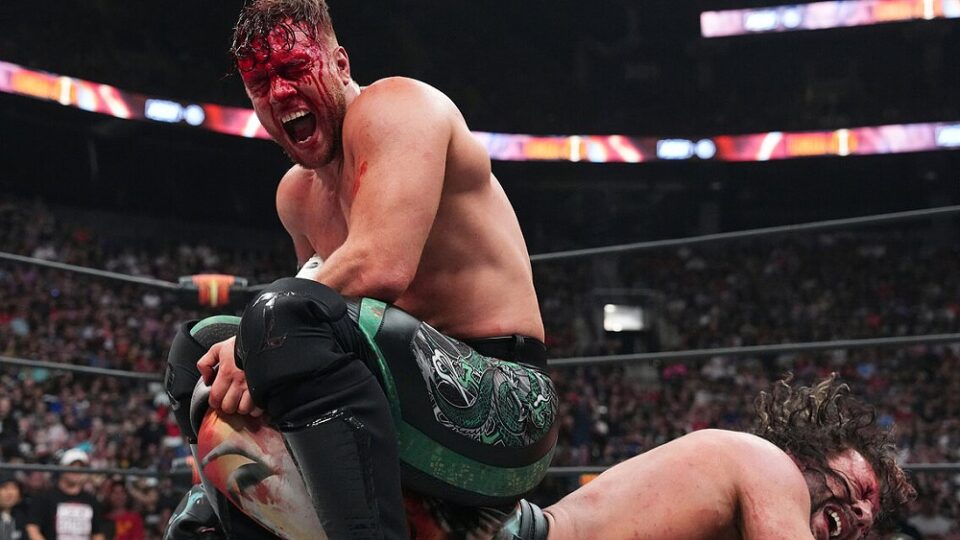 Chris Jericho Comments on Will Ospreay Signing with AEW – At AEW Full Gear on Saturday evening, AEW would reveal a brand new signing that would turn out to be 'The Aerial Assasin' Will Ospreay.
Ospreay would receive an incredible reaction from the Los Angeles crowd and while speaking to Tony Schiavone in the ring following the signing of his contract, Will explained that he would be finishing up with New Japan Pro Wrestling before beginning his run with All Elite Wrestling on the 'Road To Revolution'.
One man all too familiar with Will is Chris Jericho who earlier this year faced off with the current IWGP UK Champion at All In in Wembley Stadium on August 27th. Ospreay would capture the victory in his home nation, adding another accomplishment to a stellar year for the Brit.
While speaking on the post AEW Full Gear Media Scrum, Chris Jericho addressed AEW's signing of Ospreay, recalling a conversation they had on the phone previously, also noting that Will has had one of the greatest career years of all time in 2023.
"I'm really glad that Will signed with us. I was kind of hoping that he was going to, we had been talking about it…I talked to Will on the phone about it maybe a year and a half ago, two years ago. The Wembley match we had was one of my favorites of the year and one of the best matches on the show, if not the best match. That's what Will does. I think this is one of the greatest career years for any professional wrestler ever. The thing I like about Will that he's just tapping into, that we kind of got into before our match, is character. He has a character that is very believable and I think that's something he's really going to get to focus on in AEW that you don't get a chance to in New Japan because of the communication gap. I think this is the right place for him. I think we know what to do with Will Ospreay. There are a lot of huge matches he can have here and t do the style he wants to do for as long as he wants to do it. To me, he's one of the most valuable players in the world and one of the biggest gets AEW can acquire, so I'm excited about that."
Jericho would team with Kenny Omega at AEW Full Gear, defeating The Young Bucks to win an AEW tag team championship match.
Chris Jericho Comments on Will Ospreay Signing with AEW