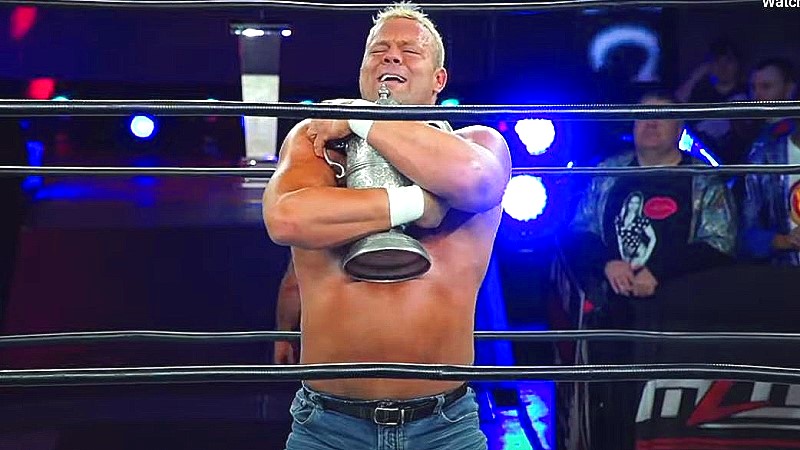 Davey Boy Smith Jr Undergoes Emergency Surgery – Davey Boy Smith Jr., who was suddenly pulled from MLW Slaughterhouse due to an undisclosed injury, revealed that he was forced to undergo emergency surgery due to appendicitis. The former champion states that he had to have parts of his colon removed, which is why he will miss this weekend's event.
Here is what Smith had to say: "I wanted to inform everyone officially I needed to have Emergency surgery — –‍ ‍– late last night for appendicitis + appendix removal, to find out it was diverticulitis as well. –I have had part of colon removed with some of my appendix as well for the procedure ——. Folks this was one of the most painful experiences of my life, but I'm glad I got it done. A burst appendix can lead to serious complications too. I'm sad to announce my withdrawal from the @majorleaguewrestling World Title Match vs. Alex Kane this weekend in Philadelphia as well–. Hopefully I can get this same opportunity in the future when I'm back healthy, and so sorry to my fans, these things happen and was not something I ever want to endure again! Trust me! The was a 12/10 in the pain scale. Arigatou. I'm in stable condition now, but I am still in immense pain ——I'll keep everyone posted with updates. Thanks for everyone reaching out to me also."
Stay tuned to WrestlingAttitude, WA.Com On Twitter and Google News for more.
Davey Boy Smith Jr Undergoes Emergency Surgery