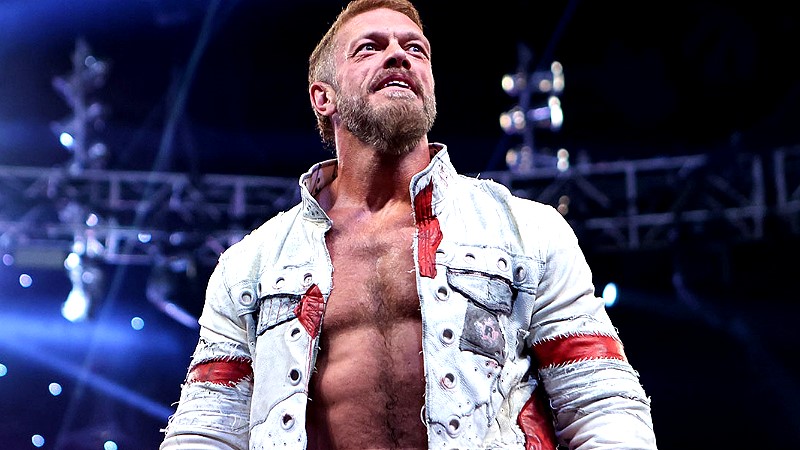 Speculation on Edge Possibly Showing Up at AEW WrestleDream – There is growing speculation that Edge may potentially make his AEW debut at WrestleDream this Sunday, especially if he chooses to sign with AEW instead of WWE. Edge's WWE contract is believed to expire this month, and he has confirmed receiving a contract extension offer from WWE.
The speculation intensified on a recent episode of AEW Dynamite when a masked man attacked Jay White to close the show. Dave Meltzer, on Wrestling Observer Radio, noted that Edge's WWE contract is set to expire on Saturday, which opens the possibility for him to appear at WrestleDream and potentially make his debut in AEW.
To fuel speculations, PWInsider reports Edge is no longer listed on the miscellaneous list of the WWE internal talent roster. WWE.com still lists him as an active performer.
Meltzer: "You think Edge might show up?"
Bryan Alvarez: "I mean, certainly, people do think that's a possibility."
Meltzer: "Because Edge's contract is up on Saturday. So he could appear on Sunday."
Alvarez: The moment Edge appears in AEW, He's going to get a massive babyface reaction. And this is Darby Allin in Seattle. And it would just be kind of weird. But they can try."
Meltzer: "You can do it, though. You're right. Everyone will go crazy. It is weird, for it's weird. But if that's the deal, or he could cost Christian the title, come in as a babyface to feud with Christian. If there's something that's going to get him back, I mean, it's obviously working with Christian. I don't know if he's going there or not. I just know that people in WWE, at least just a few weeks ago, believed that he was going there. I haven't really asked anyone because it just hasn't been anything that has come up. But when I watched that promo, October 1st is an interesting day. Just with nobody at ringside that's where you would do it."
Speculation on Edge Possibly Showing Up at AEW WrestleDream