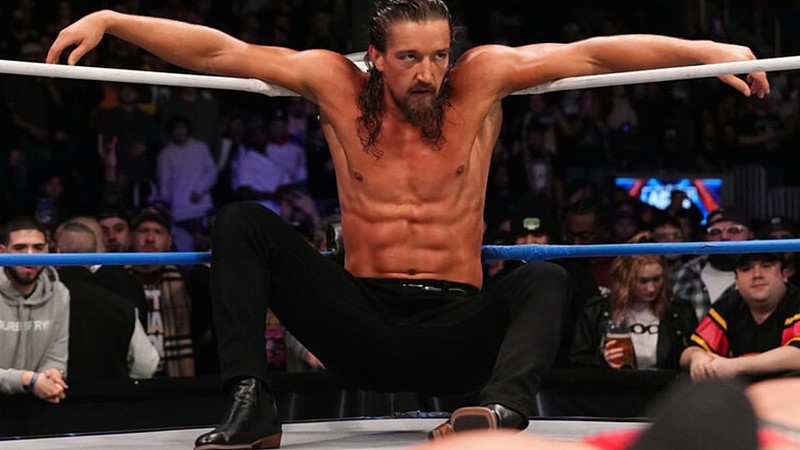 Masked Attackers Target Jay White in AEW Dynamite Closing Angle – The 9/27 episode of AEW Dynamite concluded with a captivating and mysterious whodunit angle that has left fans speculating about the identity of the attackers.
Bullet Club Gold's Jay White found himself on the receiving end of a brutal backstage assault by a group of masked individuals. The identity of these assailants was kept a closely guarded secret, adding an air of intrigue to the storyline. However, a significant twist occurred when the mastermind behind the attack was revealed to be wearing a devil mask—a symbol previously associated with AEW World Champion MJF.
As the attack unfolded, the camera pulled back to unveil the masked devil overseeing the beatdown, leaving fans in suspense as to the true mastermind's identity. The episode concluded with this mysterious revelation, adding an element of suspense and uncertainty to the ongoing storyline.
Earlier in the episode, Jay White had engaged in a confrontational in-ring promo segment with MJF, hinting at a potential future showdown between Bullet Club Gold's leader and the reigning AEW World Champion. This development further fueled speculation and anticipation among fans.
In addition to this intriguing angle, it was announced during Dynamite that MJF's tag team partner, Adam Cole, had suffered a severe injury, including a broken ankle and torn ligaments, which forced him out of their scheduled ROH Tag Team Championship defense at AEW WrestleDream. Instead, MJF will now defend the titles in a handicap match on his own against The Righteous, adding even more complexity to the evolving narrative within AEW.
Masked Attackers Target Jay White in AEW Dynamite Closing Angle