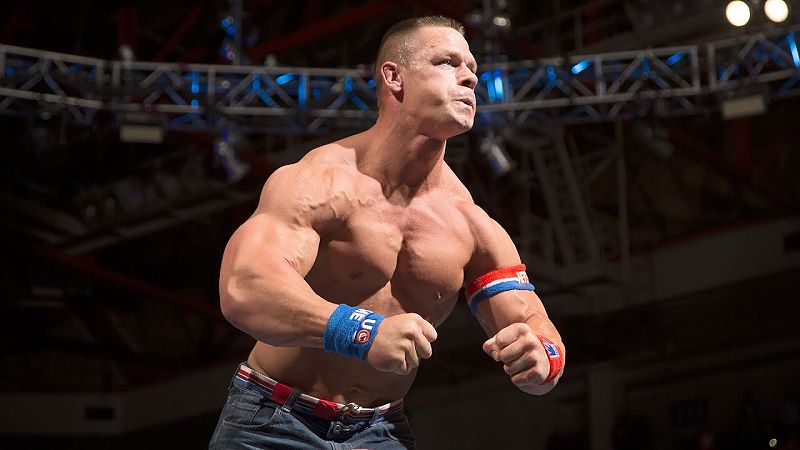 John Cena Advertised For WWE Crown Jewel – John Cena's return to WWE has created quite a buzz, and it appears that he's set to play a significant role in the upcoming WWE Crown Jewel event on November 4.
WWE Crown Jewel is part of Riyadh Season, a large-scale entertainment extravaganza in Saudi Arabia that extends across the fall and winter months. An official advertisement for Riyadh Season prominently features WWE Crown Jewel, with a note that John Cena will be in attendance.
However, it's important to note that as of now, WWE has not officially confirmed John Cena's participation in Crown Jewel. Cena made his highly anticipated return to WWE on the September 1 episode of WWE SmackDown, and since then, he has been making sporadic appearances.
Notably, Cena served as the special referee for a match between LA Knight and The Miz at WWE Payback and interviewed The Judgment Day during the same event. He also teamed up with Seth Rollins at WWE Superstar Spectacle, securing a victory. Cena has been an active presence on WWE SmackDown, engaging in memorable moments such as a confrontation with Jimmy Uso and an attack by Solo Sikoa, only to be saved by AJ Styles. An INVISIBLE John Cena was also featured in an epic promo by The Miz.
It's worth highlighting that John Cena is expected to continue his appearances on SmackDown every week leading up to the end of October. While his involvement in WWE Crown Jewel remains unconfirmed by WWE itself, the prospect of Cena's presence at the event has certainly piqued the interest of fans eagerly awaiting his next move in the world of professional wrestling.
John Cena Advertised For WWE Crown Jewel