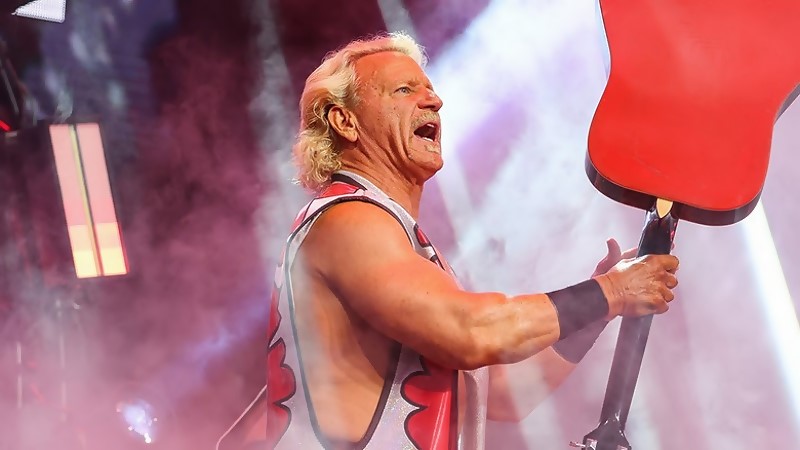 Jeff Jarrett Discusses Exclusion from Impact 1000 – In the latest episode of the "My World with Jeff Jarrett" podcast, WWE Hall of Famer Jeff Jarrett delved into whether he had received any communication from Impact Wrestling regarding a potential appearance on "Impact 1000."
Jarrett revealed that he had not received any contact or communication from anyone associated with Impact Wrestling regarding the event. He explained that the event's location was quite a distance from his residence, which he understood could have played a role in the lack of contact. He emphasized that this lack of communication didn't bother him personally, as he comprehended the logistical challenges involved.
"No, not a peep from anybody. Not a word. I mean. No, not a word. nor when they had there. No. But it was that location that was a fur piece from my house. I totally understand. It did not hurt my feelings. It really doesn't, because I understand. I'm not sure that I agree with their line of thinking. Suppose they're going to and don't see that. That's why I still do it over and over and over. But I have to get out of the assumption business, but I would assume. But anyway, I've said it over and over and over. I think there are two distinct brands. I think about the impact of the brand. Really became, as we said, Impact LOL. And I think the TNA brand is not for everybody, but there was more success correlated with that. So that is, you know, bringing back folks associated with that era. I think there's an upside to that in so many ways. But I get it. It's their call. It's the powers that be the call. It may be the guy at the very tip-top, it may be his singular call and say, nope, not doing business with that guy. You know, just.
Jeff Jarrett Discusses Exclusion from Impact 1000