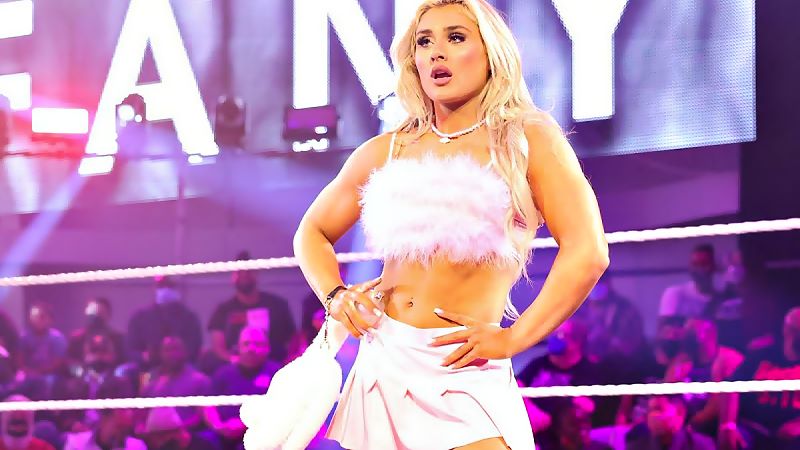 Charlotte Flair Says Tiffany Stratton Is A Future Star – In a recent interview on The Michael Kay Show, "The Queen", Charlotte Flair, shared her experience of meeting Tiffany Stratton for the first time and how she was moved by the fact that Stratton cited her as the reason for her decision to pursue a career in wrestling.
Flair mentioned, "There is a future star, I mean she's a star now, her name is Tiffany Stratton. She's like, 'It's because of you I wanted to become a wrestler' and I'm like, 'Hold on, I'm not that old Tiffany, please don't say that in interviews' [laughs] But she's that young. It blows my mind to realize that. I've had a hard time enjoying the journey and I'm just now learning how to enjoy the journey, I've been [constantly on] go. I don't think about it all the time, but I got to meet Tiffany privately one day and we were just talking and I was just blown away by the impact I left on her and it felt really special."
As anticipation builds for Tiffany Stratton's potential arrival on the main roster, fans are excited about the potential matchups she could have with established stars like Charlotte Flair, Bianca Belair, Rhea Ripley, and Becky Lynch, among others.
Currently reigning as the NXT Women's Champion, it is expected that Stratton will continue to make her mark in NXT before any potential move to the main roster. At "NXT Heatwave", Stratton managed to create a significant buzz and even caught the attention of Becky Lynch.
Charlotte Flair Says Tiffany Stratton Is A Future Star