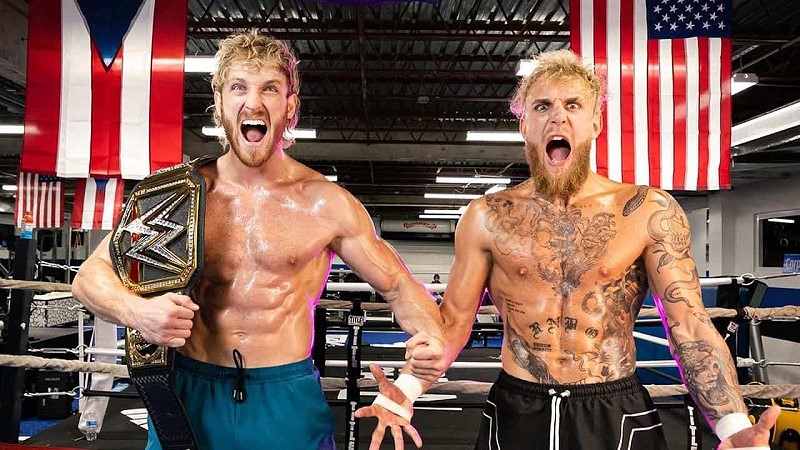 Logan Paul Requests To Go On First At WWE SummerSlam – Logan Paul has asked WWE officials if he and Ricochet can open the WWE SummerSlam Premium Live Event on Saturday, August 5 from Ford Field in Detroit, Michigan.
Paul revealed the request on the latest episode of his Impaulsive podcast, noting that he wants to open the show so that he can immediately travel from Detroit to Dallas, Texas to walk his brother Jake Paul to the ring for his boxing match against Nate Diaz.
Paul said the timing will be tight and it's "barely possible" for him to make it to Dallas in time, and he's still not sure if he'll be able to make it for the start of the fight.
"After SummerSlam, my brother who is fighting on the same night in Dallas, as soon as my match ends, I'm going to hop on a PJ [private jet], fly to Dallas in my gear, walk in the ring with my brother for his fight against Nate Diaz," Paul said. "I'm going to try to. I don't know if I'm going to make it, but I think if I do, it'll be minutes. Like, I walk into the venue, round one Jake Paul/Nate Diaz starts."
WWE World Heavyweight Champion Seth Rollins, who was this week's guest on Impaulsive, noted that Paul will have to open up SummerSlam. Paul then revealed the request to WWE.
"I requested first match," Paul responded. "We did the math, it's barely doable."
Paul will be on next week's RAW to face-off with Ricochet, and it's likely that WWE will officially announce their SummerSlam match then.
Logan Paul Requests To Go On First At WWE SummerSlam