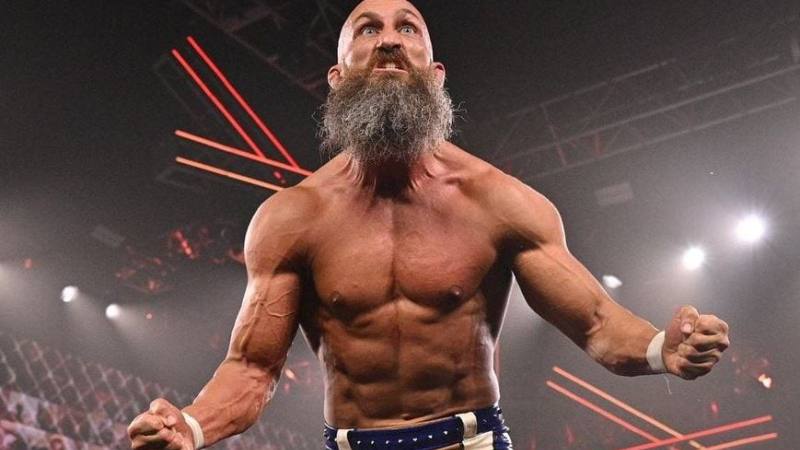 Karrion Kross recalls spoke about a funny encounter he had with Bron Breakker during his days in NXT on a recent edition of the Undisputed podcast. Kross recalls Breakker asking him if Tommaso Ciampa was crazy, which he took as a great opportunity to rib the young talent.
Tommaso right now is, he's in a bulk, and I told him he looked awesome. I do remember shred king Tommaso in NXT. I've never told this story before, but you'll appreciate this because you know Tommaso and how he is. When Bron Breakker got hired, he's a good kid, and he was introducing himself to everybody. I don't know what he witnessed one morning, because I wasn't there, but he came up to me, he's like, 'Yo, can I talk to you for a minute?' I'm like, 'Yeah, of course, what do you need?' He's like, 'Hey, this thing happened with Tommaso this morning and hey, is he fucking crazy?' He just went from zero to a hundred and started yelling about all this fucking stuff. I just want to know what the deal is.' Of course, I have to say this, I go, 'Hey, man, listen. He is fucking crazy, and you should just stay away from him. Honestly, he's a real fucking loose cannon, and we're not really sure what to do with him. We just all kind of stay away from Tommaso.' He's like, 'Holy shit.' I was trying so hard to keep a straight face.
Kross later reveals that when he told Ciampa about the rib he went into a trance like state.
I went to tell Tommasso, he's cutting, and this is what happens when he cuts. I just went and told Tommasso. Tommaso's reaction was the best. I have to talk to him in his ear because he's in a trance, the Tommaso trance. He's listening, but he's looking somewhere else. I tell him the story, and at the end, he just looks at me and goes like this, [sighs], and just looks away.
Karrion Kross Tells Fun Story About Bron Breakker And Tommaso Ciampa