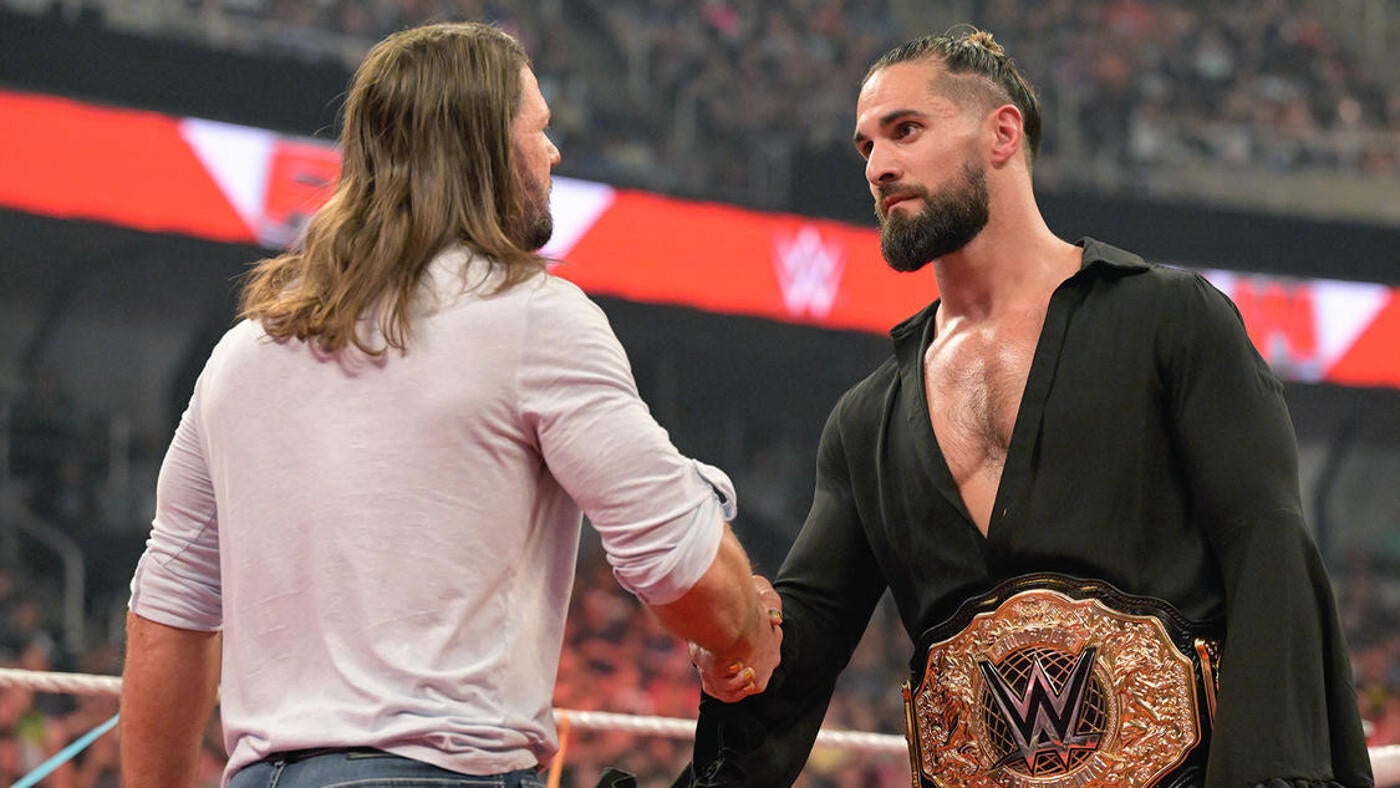 Seth Rollins Praises AJ Styles Following Their Match At WWE Night of Champions – WWE World Heavyweight Champion Seth Rollins appeared on WWE's The Bump today and had major praise for AJ Styles, who he defeated at WWE Night of Champions in the tournament finals to win the inaugural title.
Rollins said he feels like the new title was destined for he and AJ to compete for.
"There's no better way to kick off a new championship, in my opinion," Rollins said. "AJ Styles, one of the best to ever do it, unquestionably first-ballot Hall of Famer. He has still got it. He's better than he's ever been, so to go out there with him, Night of Champions, for the first time for this title was really special. You could really tell how much it meant to him in the moment. He brought the fight to me pretty hard. It couldn't have been anybody else. I think the title was destined for myself and AJ Styles to fight for, and I'm glad it was him. Glad I got the victory, but he did give it everything he got. Mad respect for The Phenomenal One."
Rollins later commented on his history with Styles, and how he's a longtime fan of AJ. He praised AJ for how good he is in the ring.
"It felt very special," Rollins said of the match. "AJ and I have an extremely long history in the ring. More importantly, our history goes as long as I've known who AJ Styles was because I was a fan of AJ Styles before I stepped foot in a wrestling ring. So I've been watching him, I've been admiring him, I've patterned my style after him. I told commentary this on Saturday, I said he's the perfect wrestler. He's perfect. He has been for so many years.
"He takes in every single thing that he touches. So no matter where he goes or whoever he works with, he's able to just take in [and] sponge up information and retain it and become one of the greatest of all time. So I've been able to learn from him, been able to fight with him. We've had an incredible history in the ring. Any time we touch, it's magic, and I was really happy that we got to do this at Night of Champions for a new title. It meant a lot to me and I hope it meant as much to him."
Seth Rollins Praises AJ Styles Following Their Match At WWE Night of Champions