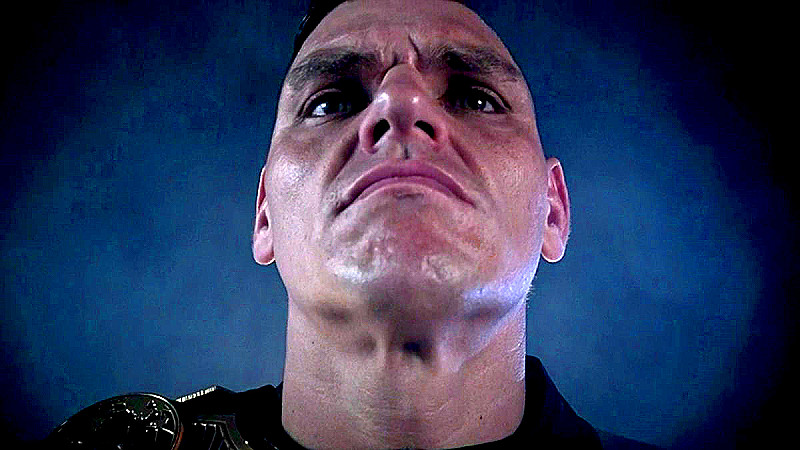 Gunther shows no interest in having a match with Seth Rollins where both the World Heavyweight Championship and the WWE Intercontinental Championship are on the line.
Gunther is continuing to make history as WWE Intercontinental Champion and is only months away from becoming the longest-reigning WWE Intercontinental Champion of all time. Before that record is broken on September 8, 2023, WWE SummerSlam will take place at Ford Field in Detroit, Michigan, on August 5.
Speaking with Steve Fall on Ten Count, Gunther revealed he is not interested in a match against Seth Rollins where both of their respective championships would be on the line.
Gunther believes that since the World Heavyweight Championship was just created, fans would not be interested in seeing that title merged with any other, nor is he interested in jumping divisions as he is currently focused on being Intercontinental Champion.
"If I'm still the Intercontinental Champion, which I'm planning to be, I do not think so actually," Gunther said when asked if he'd be interested in facing Seth Rollins. "The new World Heavyweight Championship just got introduced, so I think there is no interest by anyone to merge that again with another title, which [a match between the two] kind of automatically would do. I think we're in two different divisions right now when it comes to that, but down the line, everything is possible, I would say."
Gunther would further elaborate that he is not looking to face any specific Superstar at SummerSlam and is looking for someone to challenge him.
"To be honest, I think there's — especially since we just got drafted to Raw, I think there's a lot of fresh matchups that could be done. I think I'm in a position right now where there's a target on my back, and it's on everybody else to come after me. I don't have to identify people that I want to go after. That's not the position I'm in. So yeah, let's see, I'm open to any challenge. I'm here to be in the ring with the best to face-to-face competition, to have the biggest possible challenge," Gunther said.
Gunther Shows No Interest In Having A Match With Seth Rollins