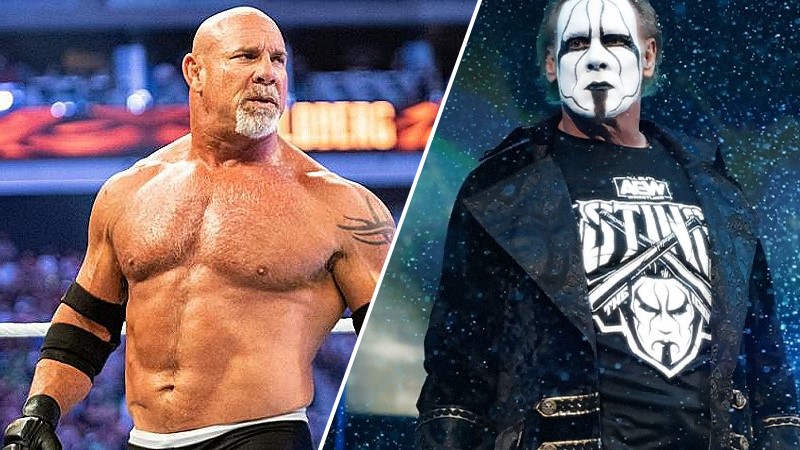 Goldberg & Sting In Talks For Big International Retirement Tour – Bill Goldberg and Sting could potentially be involved in a huge show in Israel later this year.  
Longtime promoter and agent, Rick Bassman, told Haus of Wrestling recently that he's been in contact with Goldberg about a potential event in Jerusalem this September.
"First of all, I'm actively in touch with Bill, I'm working on a date right now," Bassman began. "I don't promote much these days but every now and then, something fun comes up, and it's worth diving into. So working on a date in Jerusalem, Israel for September of this year. And that would involve, potentially, both Goldberg and Sting. And then on the whole ladder, you have the AEW clearance issues, of course. So that's something that I really hope to put together."
Goldberg told 97.3 The Ticket last month that he was looking into a self-promoted retirement tour. He noted that WWE promised him a retirement match after he agreed to face Roman Reigns at Elimination Chamber 2022 but the company has not followed through on the deal.
As for Sting's possible involvement, the 64-year-old noted in an interview with D Magazine in January that his AEW contract expires sometime in 2023. When his deal is up, Sting plans to retire.
Bassman also mentioned that he's been in contact with Goldberg's agent, Barry Bloom, regarding a potential event or tour. Still, Bassman would not be surprised if Goldberg ends up back in WWE.
Bassman continued:
"Now, only because I've been in touch actively with Bill, and then also with his agent, Barry Bloom, who is a longtime good friend. They are working on exactly what you described. But to my knowledge, it still needs to all be nailed down. That said, I would not be surprised to see Bill end up back in WWE for something massive."
Stay tuned to WrestlingAttitude and WA.Com On Twitter for more.
Goldberg & Sting In Talks For Big International Retirement Tour