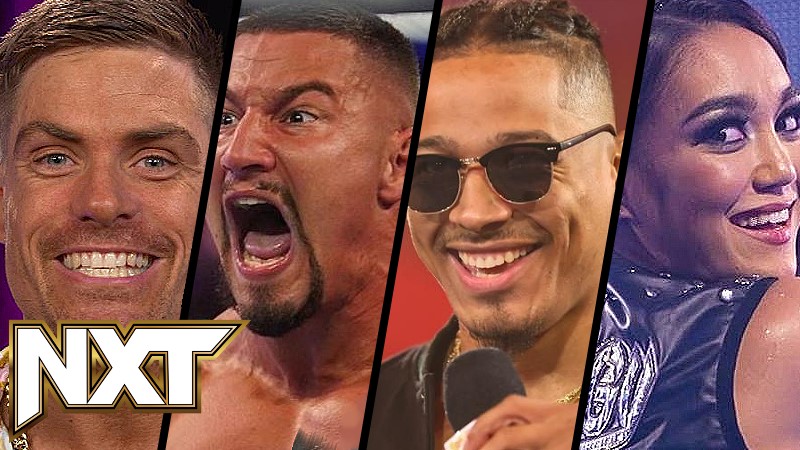 4/18 NXT Viewership And Key Demo Ratings – 4/18 NXT episode drew 565,000 live viewers on the USA Network, which is up from the 528,000 viewers the show previously drew a week ago, according to Brandon Thurston of WrestleNomics.
It did a 0.14 rating for the 18-49 demographic. The show did a 0.13 rating one week ago. The show went up against NBA playoffs competition that dominated the night. Last was the lowest total viewership the show has ever done on the USA Network. This doesn't include episodes that aired on Syfy.
It ranked #17 in the top 150 shows on cable for the night, up from last week's #18 ranking.
Here is a list of total viewership and the key demo rating over the last 4 episodes:
3/28/23: 620,000 viewers – 0.16 key demo rating
4/4/23: 555,000 viewers – 0.13 key demo rating
4/11/23: 528,000 viewers – 0.13 key demo rating
4/18/23: 565,000 viewers – 0.14 key demo rating
4/18 NXT Viewership And Key Demo Ratings