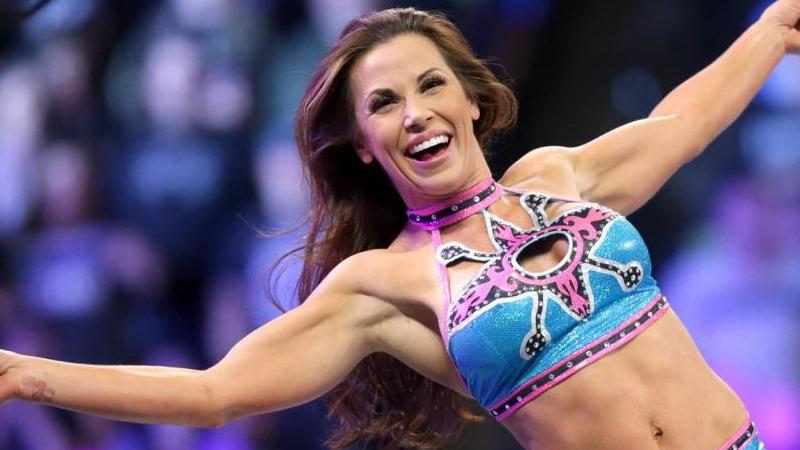 Mickie James Talks Having To Relinquish The Knockouts Title – Mickie James opens up about her numerous injuries, ones that forced her to relinquish the IMPACT Knockouts Championship.
James appeared on today's Busted Open Radio to discuss the unfortunate ending to her Last Rodeo storyline, which occurred right before IMPACT's recent Rebellion pay-per-view. She tells the show hosts that the entire situation was heartbreaking as this wasn't how she wanted this potential final reign to end.
It is heartbreaking. It's not how I wanted this whole thing to end, for sure. I'm so grateful for everything and these matches I've had. It's been some of my best stuff ever. I've had so much fun and I really tested myself and had some of the best matches I think I've ever had. The women now are incredible, and that's just it. I don't know. I'm a bit heartbroken and sad, but it's okay. I'm so grateful for my career.
Despite the result, James is grateful to IMPACT for giving her this final run, and believes it was some of the best work of her very prestigious pro wrestling career.
I'm so grateful for this last IMPACT run. I don't want to come off as cocky, but I do feel these matches I've had, have been some of my best, as far as testing myself and reminding everyone and regaining my own sense of power back, in a way, to believe in myself again. I'm so thankful for that opportunity and I want to be able to defend the championship and have killer matches. We all have to lose the championship at some point, even if it is three years later. It felt very storybook-ish. Maybe this is a big hook in the turn that I didn't see coming. I can sit back and focus on some other things and reset and get my strength back. I'm frustrated, I'm irritated. It's okay. Things always happen for a reason. We've been going long enough that, a lot of times, we look at things and what happens, a younger me would have been devastated. Now, I've learned enough to know that I've had a lot of setbacks and resets, and with every cut-off comes a new opportunity and something you didn't even realize could fill your time and passion. I'll be home, writing songs, working out, getting strong.
At Rebellion Deonna Purrazzo captured the vacant Knockouts Championship after defeating Jordynne Grace.
Mickie James Talks Having To Relinquish The Knockouts Title