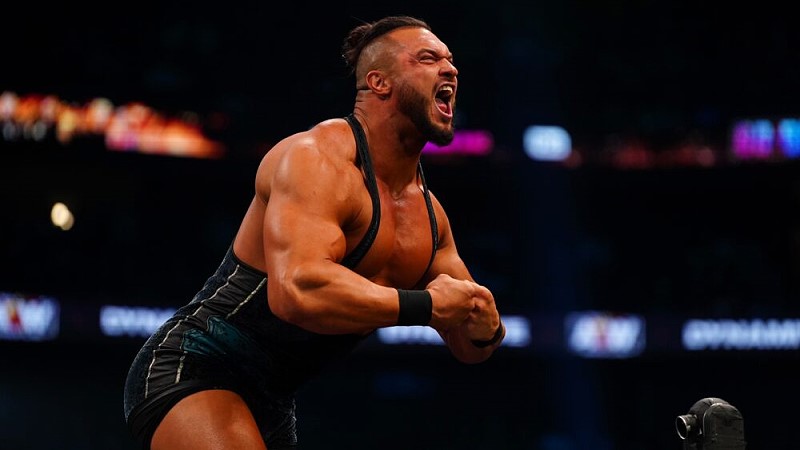 On tonight's AEW Dynamite, former TNT champion Wardlow shared an emotional personal story with fans and foe, Samoa Joe.
First sharing how his Father was integral to his athleticism as they were very close as a young child, Wardlow went on to tell an emotional story.
Wardlow discussed how he was estranged from his Father since around age eight until he was a young man although they eventually reconnected.
Unfortunately, shortly after their reunification, he found out that his Father suffered from a terminal form of cancer and did not have much time to live yet.
Wardlow spoke about seeing his Father when he was already on hospice and how he pledged to make something out of his life.
Saying that the last words he told his Father were, "I promise you I'll be a better man, I'll do right and I'm going to make it," Wardlow went on to explain the significance of his hair.
As you may recall, Samoa Joe attacked Wardlow and gave him an impromptu haircut recently.
Wardlow describing that after his Father passed, Wardlow grew his beard and hair after seeing cancer take that from his own Dad and it was something that Joe took from him.
And now, Wardlow is going to take it all away from Samoa Joe!
Wardlow Shares Emotional Story On AEW Dynamite