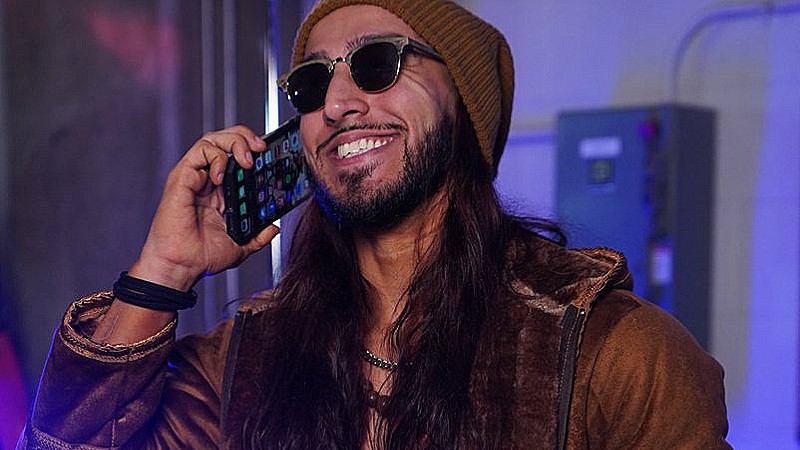 A WWE star is set to debut a very different gimmick on television next week after a backstage segment from tonight's WWE Raw taping.
After already teasing a pivot towards a newfound positivity, Mustafa Ali made a full flip to a new attitude for his character.
Debuting a decidedly funkier look, Mustafa Ali is manifesting greatness and it already has been a success for him!
Sharing the backstage clip of himself and Ziggler offering that next week, "IT'S HAPPENING" we'll have to wait and see exactly what he has managed to manifest.
Mustafa Ali Debuts New Gimmick