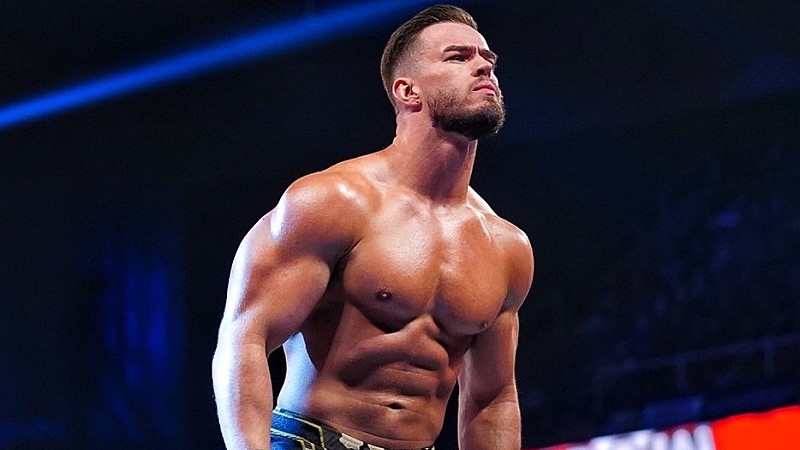 Austin Theory Says He's Moving On From Bobby Lashley – Austin Theory recently spoke with Wrestling Inc. about a wide range of topics, including his thoughts on moving on from Bobby Lashley and what he thinks about being one of the younger pushed talents on the roster, along with Dominik Mysterio. Highlights from the interview can be found below.
Says he's finally moving on from Bobby Lashley:
I am moving past Bobby Lashley. Bobby Lashley is so jealous of me. It all started when I got on that platform and I was doing my posing routine, and this guy was jealous. I get it. I get it. And then we had a match at Money in the Bank. He was the better man that night, he was. What did I do? … I was like, all right, I'm going to dust myself off. I'm going to go win the Money in the Bank match. And all those guys complained that I entered that match, but I was the only guy in that match that wasn't 100%. And I beat everybody. And then after that, look at my Money in the Bank cash-in. The only reason I didn't successfully cash in was because of Bobby Lashley. So what happened this past Monday? We got rid of Bobby Lashley. He lost. He lost. You lost, Bobby. You lost.
Talks being a GenZ member of the WWE roster:
Man, it's very unique, especially with Dom. Me and him are really good friends. So both being 25 years old and having the position that we both have, and just the level of being on "Monday Night Raw" and what we're given, it's amazing. And especially like you said, having that different dynamic and that different fan base to really look at us because … We're the guys right now.
Stay tuned to WrestlingAttitude for more.
Austin Theory Says He's Moving On From Bobby Lashley