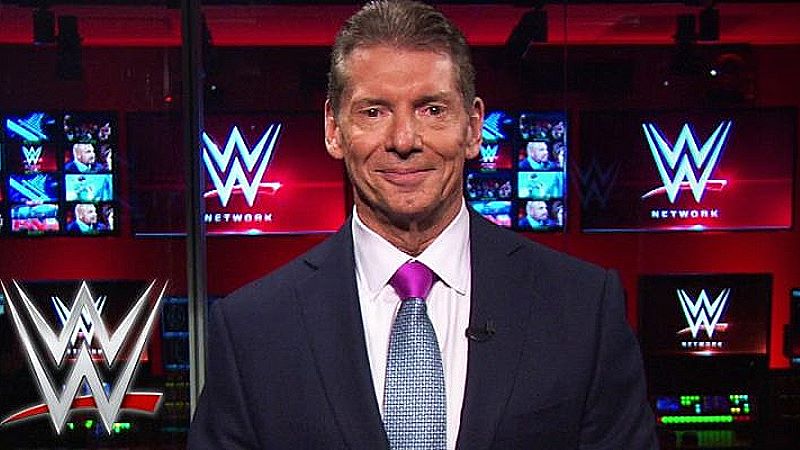 Backstage Notes on Vince McMahon's WWE Status – WWE Chairman Vince McMahon has not been working out of the offices at WWE HQ since he returned to the company last week. He also has not been present for any of the WWE TV tapings since then, according to multiple sources.
It was noted by the Wrestling Observer that before the recent corporate shakeups within WWE, new WWE CEO Nick Khan worked as a "buffer" who kept things smooth between Vince and Stephanie McMahon, and between Vince and current WWE Chief Content Officer Triple H. This was due to reported issues between Vince and his family members in working together.
Since the recent shakeups, word is that Khan is the man running the company as the sole CEO, and right now he is making all final decisions. Vince, as Chairman in an official capacity, is only working on selling the company and media rights deals. The current RAW and SmackDown TV deals are up at the end of September 2024.
Stephanie resigned as WWE Chairwoman and Co-CEO this week. Those close to the situation within WWE have tried to present her decision to leave as being related to her leave of absence from 2022, in the sense that she reevaluated her life after Triple H's heart condition, and wanted to focus on raising her three daughters, and was wealthy enough that money would never be a concern. Stephanie ended up coming back from that leave of absence, when the Vince scandal was ramping up, but this resignation was different as she also left the Board of Directors and cut all ties with the company she's been with since she was a teenager.
WWE is looking to sell the company by mid-2023, but there is no guarantee it will be sold. We've noted how WWE is looking to get top dollar for the company, specifically a few billion dollars. Word is that officials are hoping to get in the range of $8.5 billion for the company, which is more than double of what Endeavor bought UFC for in 2016.
It's been reported that many contenders are in the running to buy WWE, including Endeavor, Disney, Amazon, Apple, Netflix, Comcast, and perhaps a group led by AEW President Tony Khan and his father. It was also noted that the front-runner seems to be the Saudi Arabia Public Investment Fund, which could be the only way for WWE to stay private, and keep McMahon in control.
However, sources within WWE are saying that the Saudis are not the favorite, but they are in the running.
The Saudis and their PIF were heavily rumored to buy WWE on Tuesday night, but Ariel Helwani and TMZ Sports dismissed the rumors on Wednesday morning. The Observer reports that the rumors led to concern among WWE talents, including those who were working the WWE NXT TV tapings that night in Orlando. It was noted that the mood was said to be very depressing as word of the rumors got around the taping, with many believing the story was true due to the online buzz and frenzy.
Regarding morale within WWE, the general feeling is that the mood and morale across the board picked up greatly when Vince left back in the summer, and while there was some uncertainty among talent about creative without Vince in charge, most fears were alleviated over the next few months and morale had been higher than it was in a long time. There is now some concern within WWE, but many factors are still up in the air as nothing significant for the future has been confirmed or finalized.
Stay tuned to WrestlingAttitude for more.
Backstage Notes on Vince McMahon's WWE Status