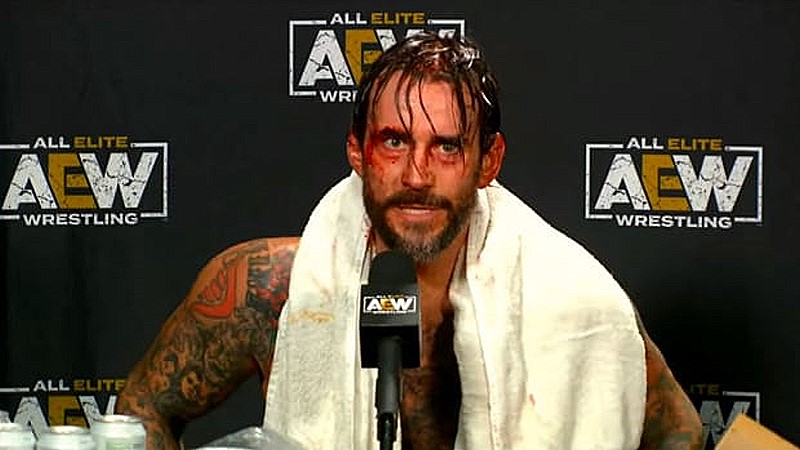 More details continue to emerge regarding the fight backstage at AEW All Out during the media scrum.
Punk voiced his frustrations at the scrum with several notable names, including Colt Cabana, Hangman Page, and the AEW EVPs (The Young Bucks and Kenny Omega).
Punk said that the EVPs have spread lies about him through the media, and they couldn't manage a Target. Punk, AEW producer Ace Steel, and Omega, The Bucks had a backstage altercation following the media scrum.
The latest reports note that The Young Bucks and Omega were waiting for Punk in his dressing room. Punk allegedly threw punches at Matt Jackson, Steel threw a chair at Nick Jackson, and Steel was biting and pulling Omega's hair. At least one of The Bucks returned to the hotel with a black eye. For the latest on what went down, click here.
While speaking on Wrestling Observer Radio, Dave Meltzer noted no one involved is allowed to talk about what happened due to "pending legal issues."
"Nobody's allowed to talk or wants to talk because, well, they're not allowed to talk because there's pending legal issues based on what happened. It is not a work at all, and you don't have legal issues, and police officers run in there…it's not a work. That's for sure."
Meltzer continued a few minutes later, "There's legal people involved. There's a lot of legal situations involved, and it can be very messy. I think that's one of the reasons why no one in AEW is allowed to talk about it and from a company standpoint, no one is talking, but they're gonna have to at some point address it."