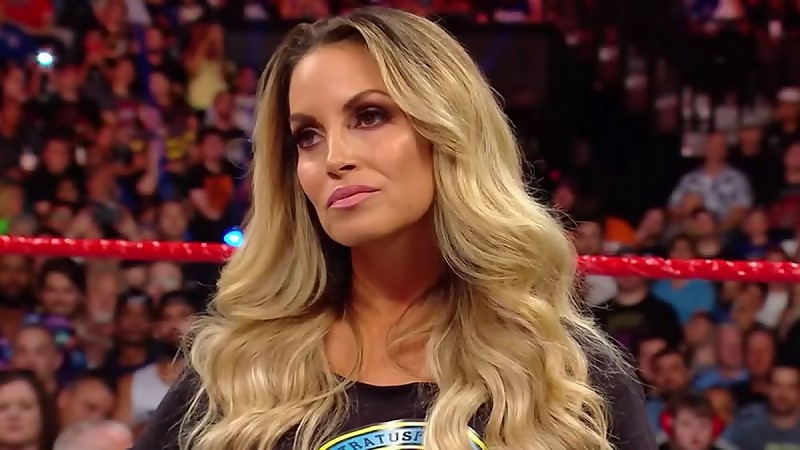 Trish Stratus is set to return to WWE TV on Monday's WWE Raw as the promotion will be in Canada for the show.
Trish has been part of the live events in Canada over the weekend, enjoying some selfies with Kevin Owens.
Trish always receives a heroes welcome in Canada, but even she's wondering when she might get to play the heel once again.
"I know who should return, heel Trish. Becky Lynch and I, we had a little buzz going there before our live event in Toronto and I got to smack the taste out of her mouth, that was fun. She's a brat though [smiles]. I'm just saying," Trish said in an interview with Ring The Belle.
Heel Trish was known for her biting promos, including lines like "Open your heart, just like you opened your legs" to Lita.
Speaking about her mic work as a heel, Trish said, "She's fun. Those lines that resonate, usually they come from a true place [laughs]. I was very aware of my character and how she was. These things just came naturally to me because that's who she was, that Trish at the time."
Trish has teased matches with the likes of Sasha Banks, Britt Baker, and Bayley in recent years. She hasn't wrestled since WWE SummerSlam 2019 when she lost to Charlotte Flair.
Trish Stratus Thinks 'Heel Trish' Needs To Make A Return