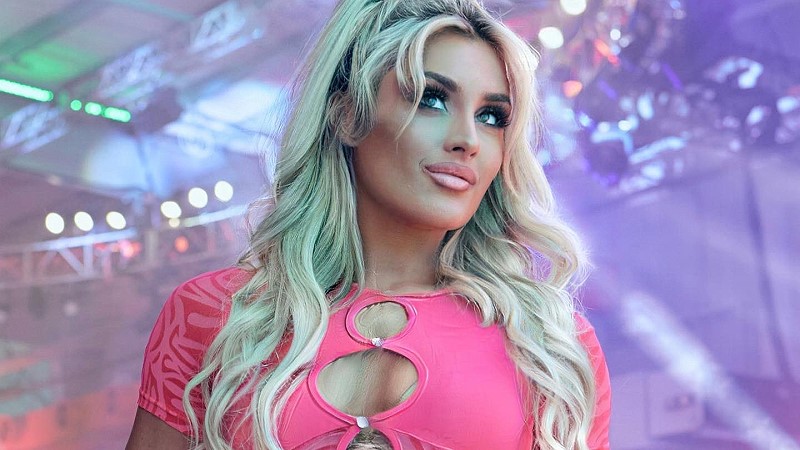 Tiffany Stratton Shares Skimpy New Ring Gear (Photo) – Tiffany Stratton, like her fellow NXT performers, has made extensive use of social media to portray herself as a diva. She made her WWE debut in late December of last year and has been pretty active on social media.
Stratton is still new to the brand, so there's still a lot more to learn about her, but fans are excited to see where her Daddy's Girl gimmick takes her in the coming days.
Tiffany took to Twitter to share a photo of herself in a new ring gear. Her Her sneak peek revealed only the top half of her body. In the shot, she is seen donning red-and-white gear with little heart and glitter patterns.
New gear sneak peak [staring eyes emoji]
Tiffany competed in various gymnastics events before signing with WWE, including the Winter Classic, Colorado Springs, Elite Challenge, and Battle Creek. She's also a bodybuilder and a mixed martial artist. She has shown promise, and her in-ring abilities have gotten her a lot of attention, but she still has a long way to go in the industry. Take a look at her photo below.