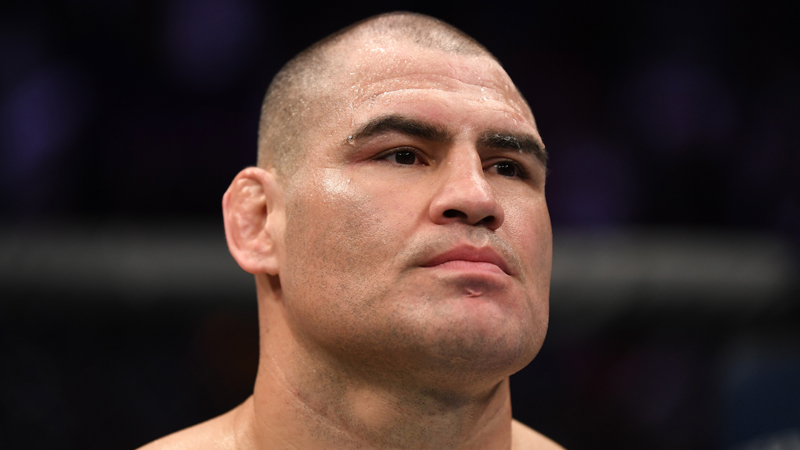 Cain Velasquez has officially been charged with 1st-degree attempted murder in the aftermath of a shooting incident on Monday.
After the former UFC World Heavyweight Champion was arrested and subsequently booked for attempted murder, the Santa Clara County District Attorney announced that he was formally charged with 1st-degree attempted murder, among 10 total charges that also included assault with a deadly weapon (multiple accounts) and shooting an occupied motor vehicle. Velasquez is scheduled to be arraigned later in the day on Wednesday.
More details about the arrest became public on March 1, when The Mercury News reported that Velasquez allegedly shot at a man who was charged with molesting one of his close relatives. The DA later stated that these shots injured the defendant's stepfather.
TMZ posted the following information after it acquired court documents about the case:
Velasquez, who was driving a black Ford F-250, then allegedly began shooting into the Chevy Silverado driven by Harry Goularte's stepdad.
Authorities say Cain caught up to the car and rammed it, before eventually firing off more shots.
Cops were called, and Velasquez allegedly left the scene. Soon after, cops located Cain on the road, pulled him over and took him into custody without issue.
According to the docs, police found a 40-caliber semi-automatic handgun in Cain's truck. They also noted they found two 10-bullet magazines in the vehicle, noting that 8 total bullets were missing from the mags.
When discussing the matter, Santa Clara County DA Jeff Rosen stated that Velasquez endangered the public with his actions:
"The sad tragedy is that Mr. Velasquez chose to take the law into his own hands, endangering the public and everyone in the truck. This act of violence also causes more pain and suffering to his family," said Rosen.
Cain Velasquez Formally Charged With 1st Degree Attempted Murder