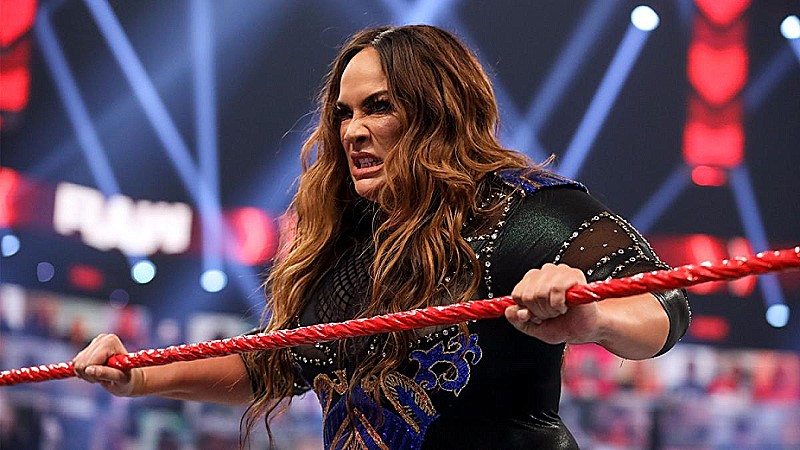 Nia Jax Provides An Update On Her Future And "New Name" – On Saturday, Nia Jax changed her Twitter handle to her real name and shared a link to her fansite, formerly known as NiaJax.Com. Some sites reported this as her new in-ring name, however "Savelina Fanene" is just her real name.
She made it clear to fans that Lina Fanene is her real name and not a "ring" name. She was born as Savelina Fanene and "Lina" is just a shortened version of her first name. In her post, she also made it clear that a return to the ring isn't on her mind right now.
Fanene tweeted, "Lol! Newflash..Lina is my real name. It's not another "ring" name. It's just MY NAME, the name given to me at birth. Calm TF down trolls. In all fairness, "Opponent Crippler" would be a SOLID front runner if I ever decide to wrestle again. but it's highly unlikely"
Jax was among the names released by WWE a few weeks ago. The New York Post reported that she was let go because she was unvaccinated. She has since come out and said that she was on a break from WWE because she was taking a mental break and she was not told that her vaccination status was an issue.
It appears that Fanene/Jax will be moving on to other endeavors outside of wrestling.