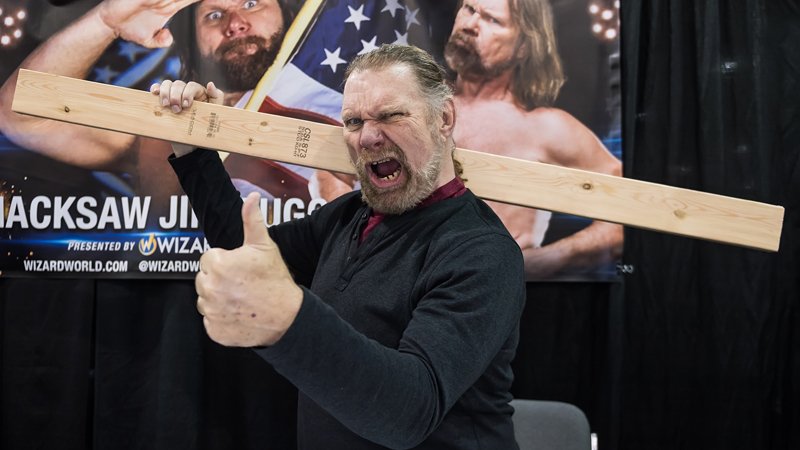 "Hacksaw" Jim Duggan underwent an emergency surgery this morning.
Duggan's wife Debra took to Twitter this morning and posted a photo of her husband in the hospital, noting that he was undergoing an emergency operation for an undisclosed issue.
"Back where we don't want to be. Please pray for Jim and his doctors as he has emergency surgery this morning. Thank you, Debra," she wrote.
Duggan has had some health issues in the past, including a stay in the ICU around Thanksgiving in 2018. After he was discharged from the hospital, Duggan explained that his heart when into "afib" (Atrial fibrillation). He later had a heart-related procedure in March 2019.
Duggan appeared to be in great spirits at the Hero Con in Ft. Myers, Florida this past weekend, as seen in the Facebook posts below.