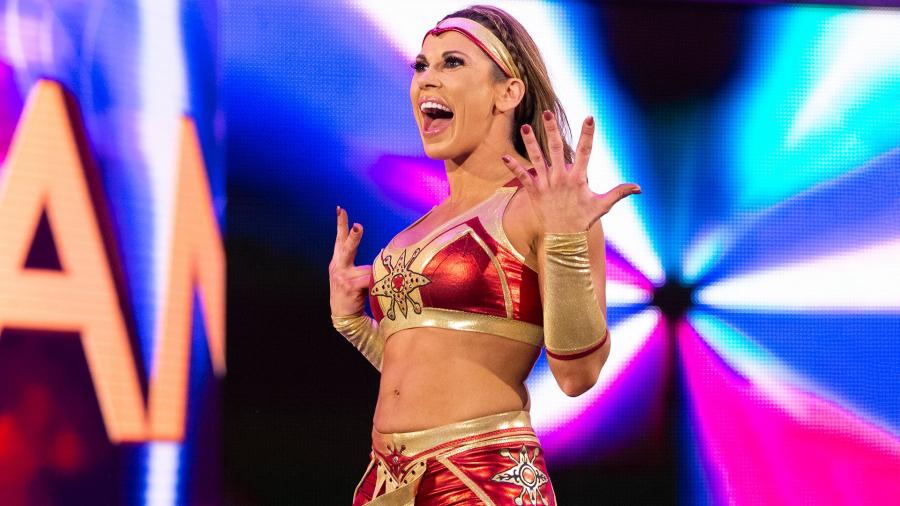 After months of tension, IMPACT Wrestling has booked the dream match between Mickie James and Deonna Purrazzo for Bound for Glory 2021.
For several months, Deonna Purrazzo has been getting under the skin of Mickie James. James, a wrestling legend in her own right, wanted Deonna as part of NWA EmPowerrr and she would get that as Deonna defeated Melina at the event in late August to retain her Knockouts Championship.
Still, tensions continued to escalate between these two women, and during tonight's episode of IMPACT Wrestling, it was finally announced that they would face off at the biggest IMPACT Wrestling pay-per-view of the year.
By stating that she is no longer the executive producer of an all-women's event, all gloves are off and Mickie James is ready for a fight. Of course, her challenge wasn't well-received by Purrazzo who declined the request.
The two came to blows once again which resulted in numerous officials pulling them apart. Scott D'Amore made his way out to the stage and confirmed that wrestlers don't make matches. On top of that, they don't get to turn them down either. He adds that James is a pillar of the Knockouts and despite what Purrazzo thinks she has more than earned a title shot. James will get whatever match she wants. He then confirms the match at Bound for Glory.
In further Bound for Glory news, both Rich Swann and Brian Myers have declared themselves entrance in the Call Your Shot Gauntlet Match for the pay-per-view which allows the winner to have a championship match of his choosing at any point in time.