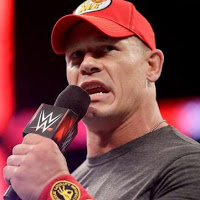 Deadline reports that John Cena has signed on to co-star in "Daddy's Home 2," the sequel to the 2015 movie. Cena appeared at the end of the first movie but will be featured prominently in the sequel.
The comedy also stars Will Ferrell, Mark Wahlberg, Mel Gibson, John Lithgow and others. According to Deadline, the movie follows "father and stepfather, Dusty (Wahlberg) and Brad (Ferrell), who are now working together to give their kids a perfect Christmas. When Dusty's Dad (Gibson) and Brad's Dad (Lithgow) arrive, their blended family conflicts rise to the surface. Cena's character shifts the macho dynamics as Dusty faces the challenges of being a stepfather in the face of a more ripped rival."
The first Daddy's Home was a big hit, earning over $150 million in the U.S. on a $50 million budget. No word yet on when filming will begin but Cena is also scheduled to take time off soon to film "The Pact" movie.
---
GET EVERY NEWS 24/7 FOLLOWING US ON YOUR FAVORITE SOCIAL MEDIA. WE ARE ON FACEBOOK, TWITTER AND G+!
---