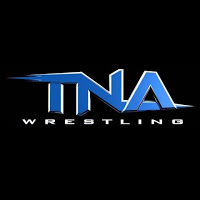 Apparently some of the segments taped for tonight's Impact Wrestling episode didn't sit too well with many in the locker room.
PWInsider reports that talent at the last set of tapings felt that the shot that were taken are direct shots at the talent, instead of management. Eli Drake in particular became upset and confronted Jeff Jarrett about the segments and the two ended up having a meeting. It's said that the meeting didn't get ugly but it was described as Drake voicing frustrations that the existing roster was having with the changeover.
Many talents felt the shots at the previous regime were unfair because they didn't come off as shots towards management, but felt they were at the talent instead. A majority of the performers believe there was nothing wrong with their work and felt the segments didn't get that message across. Drake went right to Jarrett and voiced that and also spoke with Bruce Prichard about the issues.
---
GET EVERY NEWS 24/7 FOLLOWING US ON YOUR FAVORITE SOCIAL MEDIA. WE ARE ON FACEBOOK, TWITTER AND G+!
---