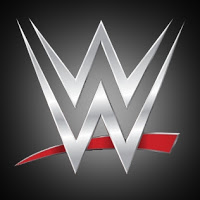 WWE SmackDown announcer David Otunga recently spoke with TVInsider about his role on CBS' Criminal Minds, working for WWE and more.
Having WWE Superstar on your résumé being a double-edged sword for actors:
"I talked to Dave Bautista on the Guardians of the Galaxy set, and he was saying how it was interesting that WWE doesn't necessarily translate right to Hollywood because they are acting like he doesn't have any credits. This guy is a six-time world champion and has main-evented WrestleMania. They don't get it. That's the same way for me. There was also the stigma I would face that, 'Oh, he is a wrestler. He is not really a good actor.' They don't really give you a chance. Then it becomes trying to get the part without people realizing you are a wrestler. So basically you start over from zero. Well, actually you are in the negative because you have to work extra hard just to get up to the same level as the people you are competing against."
Working as a WWE announcer, being grateful to Michael Cole for helping to guide him and provide tips & feedback each week:
"It's been whirlwind. It wasn't anything I ever imagined or thought about. When it was brought to me, I was kind of taken aback. I was like, 'Really?' Then I thought about it and wanted to give it a try. I had no idea how challenging it would be. I will say it is among the most challenging things I have ever done. If you just casually watch as a fan, you think it's the easiest thing.
"You think you just sit there, watch and just talk about what is going on. No, no, no idea. The announcers help tell the story. The performers in the ring don't really talk in matches. If you are just watching them, you might not necessarily know the nuances to the story. That is on the announcers to bring it out. It's a very interesting position to be in and challenging, but I love it. It's great because it gives me the freedom to pursue my other passion, which is acting. I have a bunch of different balls that I'm juggling between announcing, acting and doing a ton of speaking around the country."
If he's still practicing law:
"I had a client a month ago who was a good kid, who just had a new baby and was driving on a suspended license. They had him dead to rights. I told him this is where you need a good argument. I pled everything down, so he avoided jail time, and we got him back on the right track. So that's cool to do and makes you feel good."
---
GET EVERY NEWS 24/7 FOLLOWING US ON YOUR FAVORITE SOCIAL MEDIA. WE ARE ON FACEBOOK, TWITTER AND G+!
---