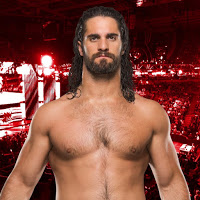 As seen at last night's WWE NXT Takeover San Antonio WWE Network special, Seth Rollins appeared and called Triple H out to the ring for a face-to-face meeting. Triple H appeared, but he sent out security to kick Rollins out of the arena. Although Rollins fought them off at first, he was eventually taken to the back without getting physical with Triple H.

While there could be some interaction between Rollins and Triple H at The Royal Rumble tonight, Dave Meltzer noted on Wrestling Observer Radio that the angle between Rollins and Triple H last night was originally designed to be the key angle to set up their match at WrestleMania 33. When discussing the Rollins and Triple H altercation at NXT Takeover, Meltzer said that it would have been better to have Rollins do something that would have made Triple H want to accept a match at WrestleMania, but noted that there's still time to do that angle.
"I was told the angle was supposed to be tonight [at Takeover] and not [at the Royal Rumble]," Meltzer said. "I suppose you can do another one, but I was told the key angle was supposed to be [at Takeover]. We'll see if they do something or follow up on it."
---
GET EVERY NEWS 24/7 FOLLOWING US ON YOUR FAVORITE SOCIAL MEDIA. WE ARE ON FACEBOOK, TWITTER AND G+!
---