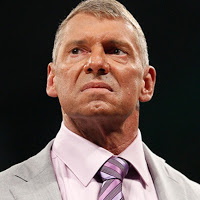 It was noted in this week's Wrestling Observer Newsletter that Vince McMahon is still completely hands-on and 100% in control of both RAW and SmackDown, despite some creative differences between the two shows.
There's been speculation that just Ryan Ward and Triple H may be responsible for SmackDown but that's not the case.
On a related note, the Observer reported that Vince loved the "sparklecrotch" term that was first used last month. Apparently Vince was laughing "like a maniac" every time Seth Rollins used the term, which is why he had Rollins use it over and over. The term has been used once or twice since then but Vince did not order it to be scripted after the first week, which is interesting because he liked it so much.