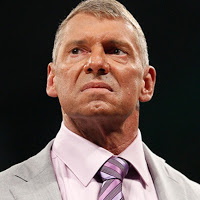 – The Usos and SmackDown Women's Champion Becky Lynch talk about their childhood dreams over bowls of Fruity Pebbles and Cocoa Pebbles in this new 360 video.
– Last night's WWE SmackDown ranked #3 among series & specials for the night in Nielsen's social media TV ratings, behind The Voice and This Is Us. SmackDown had 78,000 interactions on Twitter with 16,000 unique authors, down from last week's 109,000 interactions with 20,000 unique authors. SmackDown also had 96,000 Facebook interactions with 61,000 unique authors last night, down from last week's 127,000 Facebook interactions with 76,000 unique authors.
– Coming out of the WWE brand split, there's been some speculation that Vince McMahon isn't as hands-on with SmackDown as he is with RAW these days because of how different the shows are. According to a tweet from Dave Meltzer of the Wrestling Observer, that is not the case as Vince is still very hands-on with both shows.