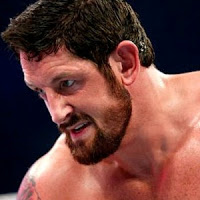 – There was recently some confusion after The Wrestling Observer reported that NXT Takeover topped WWE SummerSlam as the most watched show of the week on the WWE Network.
Dave Meltzer noted on Wrestling Observer Radio recently that he spoke to someone with WWE, and they confirmed that the rankings are based on VOD (video-on-demand) views, and they don't count the views of the live stream. So the reason NXT Takeover was ranked higher for a couple of days was because more people watched it on demand, whereas more people watched SummerSlam live.
SummerSlam eventually passed Takeover in VOD views that week. In the most recent list of the most popular shows on the Network, SummerSlam was still number one, followed by last week's episode of Cruiserweight Classic and last week's NXT.
– We noted yesterday that Wade Barrett had a recent talk with Prince Nana in order to sign with ROH. It appears as if Wade Barrett was not actually in talks with Prince Nana, and Nana was just playing around, as Barrett was actually in Bob Aurelio's office today.