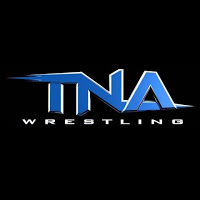 We noted over the weekend that The New York Post mentioned in a report on Billy Corgan and TNA ownership that both WWE and ROH parent company Sinclair Broadcasting were rumored to have bid on the sale of TNA. We still don't know who floated that rumor to The Post but several sources are saying there are no truths to either groups putting in recent bids.

However, Dave Meltzer noted on Wrestling Observer Radio that there is a real offer from WWE but it was described as only if no other parties purchase the company. It also sounds like this is not a very recent offer. WWE would be interested in just the tape library as they push stars like Samoa Joe and current WWE World Champion AJ Styles but Billy Corgan has already put in more money to get 30% ownership than WWE is willing to pay to get the entire package.
Regarding the sale of TNA, Meltzer believes it's between current President Corgan and a second party that is interested. He noted that there are several non-disclosure agreements in regards to the second party. It was also said that the second party is not Aroluxe, who reportedly will not be buying the company as they had until September 1st to get their deal together. The Post reported that Aroluxe still has a stake in TNA along with Corgan, Dixie Carter and The Fight Network, adding that TNA is currently so financially strapped that Aroluxe had taken over their "TNA" trademark.
As noted, Corgan is looking to have a deal done on TNA ownership in time for the Bound For Glory pay-per-view on October 2nd.