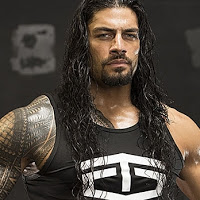 Pro Wrestling Illustrated has released its annual "PWI 500" list, and WWE star Roman Reigns has taken the top spot based on his three World Title wins. The following is an excerpt from the PWI article, which features comments from Reigns:
Roman Reigns has been selected as number one in the 26th annual "PWI 500." And while Reigns has elicited mixed reactions from fans over the past two years, he proved to be an easy choice for the editorial staff of Pro Wrestling Illustrated.

During the evaluation period (July 1, 2015 through June 30, 2016), he won the WWE championship three times. He headlined the biggest WrestleMania of all-time, defeating Triple-H. From November 2015 through June 2016, Reigns was unquestionably WWE's top star and most consistent headliner. Very simply put, by the criteria used to rank the "PWI 500," no one in the world had a better year.

We informed Reigns of his ranking in a phone interview (full interview available for free on The PWI Podcast at the iTunes Store), and it was apparent he took the honor to heart.

"Thank you, man. It's crazy. Last year, was I what, three or four? (Ed. Note: he was number four) To just remain in that same company, to be in that class with those guys, it's world class," he said.