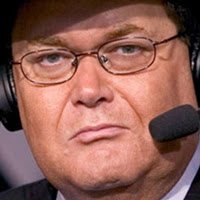 – This week's edition of WWE Smackdown averaged 2.08 million viewers, which is down from last week's 2.145 million viewership average.
This week's Smackdown ranked #3 for the night in the 18-49 demographic and ranked #6 for the night in overall viewership.

– Jim Ross has updated the Q&A section of JRsBarBQ.com and below is what JR had to say when asked if WWE should "quit fighting it" and allow Dean Ambrose to be the locker room leader instead of Roman Reigns:
"It's not a matter of "letting" anyone become a locker room leader, first of all, and, secondly, no team can ever have enough leaders. Fans don't need to "suffer" over any TV program as long as they can find their TV remote."
– Ric Flair's podcast with co-host Conrad Thompson will be returning, and the podcast will be called "The Ric Flair Show." Flair will begin releasing episodes every Wednesday via RicFlairShow.com, and the series will also be available via iTunes.