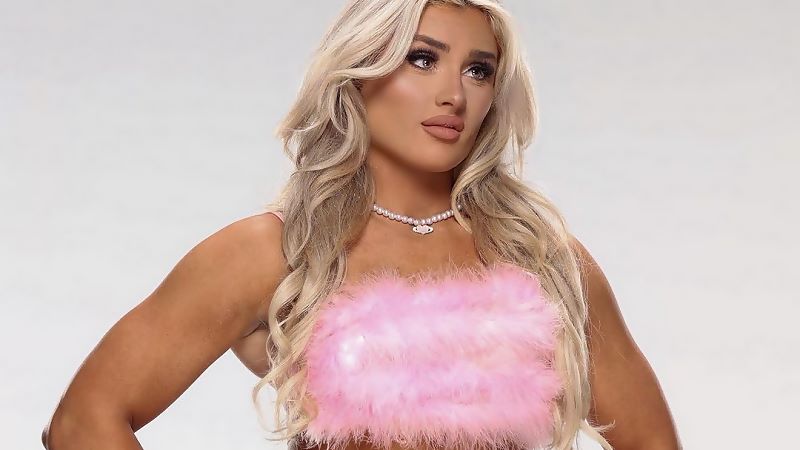 Tiffany Stratton Almost Played Maxxine Dupri, Daddy's Little Rich Girl Gimmick – Tiffany Stratton, in a recent interview with Steve Fall, shed light on the evolution of her character from "Daddy's Little Rich Girl" to her current persona. She explained the transition, saying:
"In the beginning, I was kind of like Daddy's little rich girl. I kind of just was like, I want to get on TV. And, you know, this was kind of like, new and different, I guess. So I pitched it. It stuck. And it works for a little bit until they're like, we don't have a daddy for you. So you're not daddy's little rich girl."
In addition to discussing her character development, Mace & Mansoor revealed that Tiffany Stratton was considered for the role of Maxxine Dupri.
"Maxxine Dupri was a character that existed before the person playing it right now started playing it. Maxxine Dupri, as a concept, was created that day. Knight saw that and was like, 'that's it, guys.' You know what's funny. Maxxine Dupri character gets created on Twitter and says, 'I'm Max's sister and I'm running the Maximum Male Model website.' We're all looking at that like, 'Okay.' A week after that, they tease the debut of Maxxine Dupri. 'Maxxine Drupe will come out with the Maximum Male Models.' I swear to God, when I heard that, I looked at LA, we looked at each other at the same time, 'It's going to be you in a dress, isn't it?' He's like, 'It's going to be me in a dress.
Can we say who it was almost going to be? Okay, we heard Maxxine Dupri was going to be Tiffany Stratton. We heard that was very close to happening until the last minute.
They did not decide until the day before. It was the day before travel. Sidney [Sofia] found out and had to go pack."
As her storyline progresses, Stratton is scheduled to have a rematch against NXT Women's Champion Becky Lynch at NXT No Merch on Saturday, September 30. This bout promises to be an exciting chapter in her journey within NXT.
Tiffany Stratton Almost Played Maxxine Dupri, Daddy's Little Rich Girl Gimmick