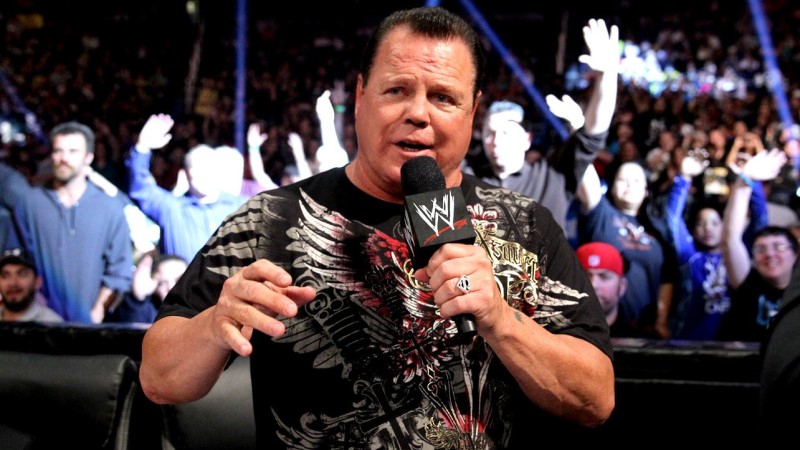 Jerry Lawler Reportedly Not Recovering As Well As Hoped – Earlier this year, WWE Hall of Famer Jerry "The King" Lawler suffered a stroke, leaving him hospitalized. He has since only made one appearance on WWE television, a pre-tape at his home for Andy Kaufman's WWE Hall of Fame induction.
On his latest "Story Time" podcast, Dutch Mantel gave an update on Lawler's health.
"I have heard, this is news on Jerry Lawler. You know, his recent stroke that he had in February that put him in the hospital almost killed him, and he's had some more mini strokes along the way. He is much better, but still not recovering as well as they would hope. He has trouble finishing sentences. I mean, he talks well. His voice has changed somewhat. He talks, but when he gets to the end of the sentence, he starts searching for words to end the sentence and he gets frustrated."
Mantel continued, "He's an artist, but he's having trouble with his right hand. I think he had it on, strokes are odd, on the left side of the body. It affects the other side, so I think he had it on his left side. He's right handed. He has trouble now doing his art, which is really frustrating him because he was, and still is probably, a tremendous artist, but he is not where he needs to be. That's why he wasn't live at WrestleMania. He wasn't cleared to travel. I'm going to say that I think we've seen him on his last RAW. If there is any, and I hope I'm wrong, but if there's any indication that he may not be able to do it, if there is like a 5% chance that something might happen, he's not doing it because if something happened on RAW, can you imagine how badly RAW would get roasted for having him on there after having those strokes? Jerry, we have the same birthday, same year, same day. I say that all the time. I used to call him my cosmic brother, but I hope he gets better and I hope he's okay."
Stay tuned to WrestlingAttitude, WA.Com On Twitter and Google News for more.
Jerry Lawler Reportedly Not Recovering As Well As Hoped