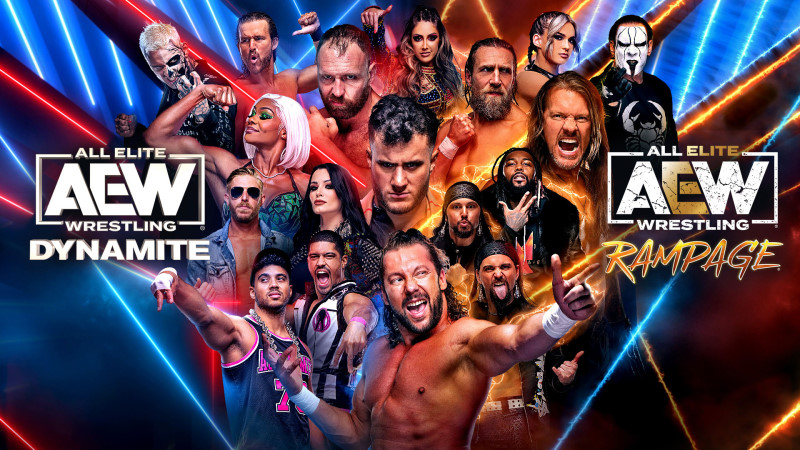 Several Changes Made To AEW TV Schedule – It's that time again when NBA and NHL playoffs take place, leading to various changes being made to the broadcast schedules of TNT and TBS, impacting AEW programming.
Being preempted to a later start time or even a different night for AEW's flagship show, Dynamite, led to the decision being made in January 2022 that Dynamite would be moved from TNT to TBS. However, Rampage, which airs on Friday nights on TNT, will still be impacted by these preemptions.
While speaking on Wrestling Observer Radio, Dave Meltzer broke down the changes coming to the AEW TV schedule.
"This week Rampage, actually Rampage, should do a pretty good number on Friday. It's supposed to start after the NBA playoff game, which could be as early as 9:30 (ET) and could be a little bit later. It may be earlier than the normal start, but with that big lead-in, it really should do its best number in a long time."
Meltzer continued, "Then Wednesday, the show (Dynamite) will be normal time-slot in most of the country, but on the west coast it's gonna be at 5 pm rather than 8 pm, because they're running….they've got US against Mexico soccer [game] that'll be at 10 pm eastern and 7 pm pacific. They're going to go live…they're gonna go with a staggered feed on Wednesday.
The following week is the one where it's gonna be moved to Saturday night. It's gonna be like this with NHL and NBA playoffs, there's gonna be a lot of bouncing around with the schedule of Rampage more than Dynamite, but Rampage, because it's on TNT, which has the basketball and hockey playoffs, they're gonna be bounced around a lot for the next couple of months through June," Meltzer stated.
Stay tuned to WrestlingAttitude and WA.Com On Twitter for more.
Several Changes Made To AEW TV Schedule