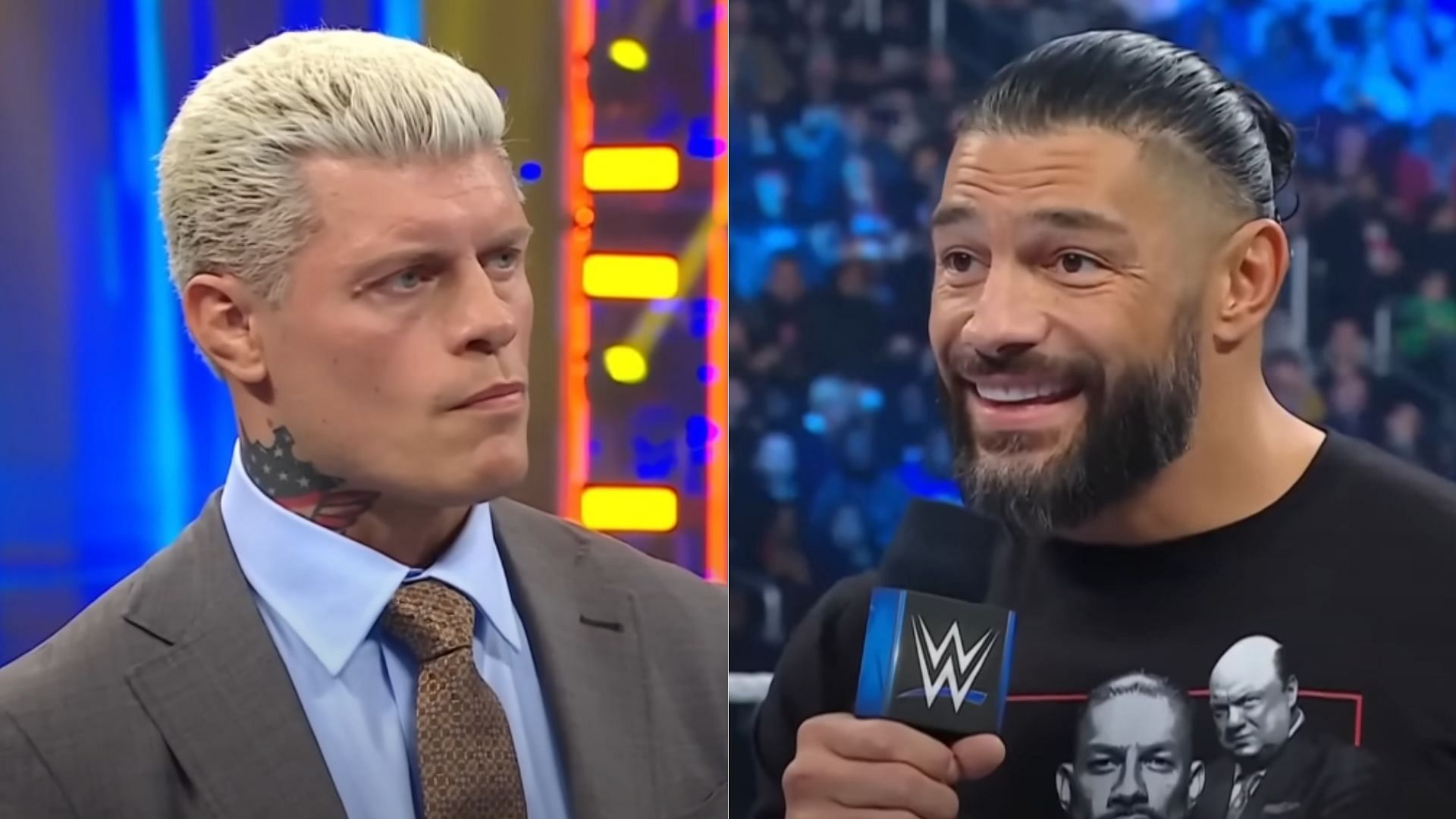 Cody Rhodes Says Roman Reigns Will Be A Chief Without A Tribe – Roman Reigns, with Solo Sikoa and Paul Heyman came out for the main event segment on tonight's WWE RAW Episode.
When asked what Roman's problem is with Cody, Roman said what Cody represents is what is the problem. Roman said that Cody is a "professional wrestler" and Roman is a fighter and a megastar. Roman said he ran away from Stardust and he couldn't get over in AEW and then came back to WWE.
Roman said that on April 3rd, Cody will look in the mirror and he will have to make a choice that Dusty could be proud of. He said that otherwise, Cody will do what he always do, which is "run like a little b*tch."
Cody acknowledged that he ran away after the business broke his heart but he helped to make the wrestlers a lot more money. Cody said, "nobody needs to bring up my father one more time" because the only thing you'll see at WrestleMania is Cody. Cody said on April 3rd, Roman has to wake up knowing what it's like to lose and Jey is gonna leave him and Jimmy will leave him too. He also said that Solo will leave him too and Roman will be a man without a family, a Roman with no more Reigns, a chief without a tribe.
Cody said something in Solo's ear and it was teased that Cody was getting through to him. Solo went to attack but took a big boot. Before Solo could hit the Umaga spike, Roman held him back. This is the latest tease that hints at Jimmy, Jey and Solo turning on Roman at WrestleMania.
Cody Rhodes Says Roman Reigns Will Be A Chief Without A Tribe