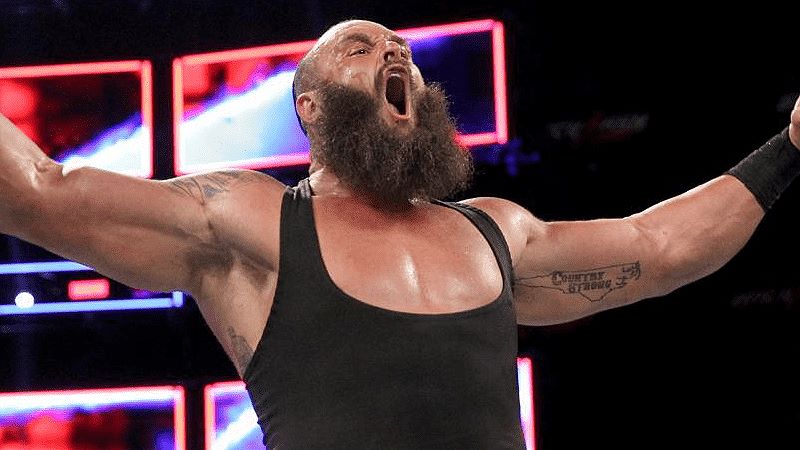 Braun Strowman says he's carrying the torch for big men in WWE.
The Monster Among Men and former Universal Champion spoke on this topic during a recent appearance on Dr. Beau Hightower's Youtube Channel. During their chat, Strowman details how he learned from some of the best active big men in the industry like Kane, Mark Henry, and The Big Show. He also mentions Omos as one of the best emerging big men in the game. Check out his full thoughts on the subject in the highlights below.
Says he was able to learn from great big men like the Big Show, Mark Henry, and Kane:
I was fortunate enough at the time when I came in was when kind of all the big guy legends started to settle out to pasture per se and it was nice to be able to sit underneath the learning tree. I mean, being married to Kane and Big Show and Mark Henry and all these guys for so many years and you know, traveling around, wrestling and getting to learn from the absolute best big men to ever do it, you know?
Says he feels like he's carrying the torch now for big men in WWE:
It's an honor because I feel like I'm carrying that torch now and one of these days, I'll get to pass it on to another young giant… Omos, I've already beat him. But he's another promising, young athlete. It's crazy to think about, he's only what? 28 or 29 years old? 7'4, 420 pounds and very athletic, very strong and very, very smart. Smart for the business, smart for the world and a good ambassador for what WWE is as well. Pretty tough in the ring too.
Braun Strowman Feels Like He's Carrying The Torch For Big Men