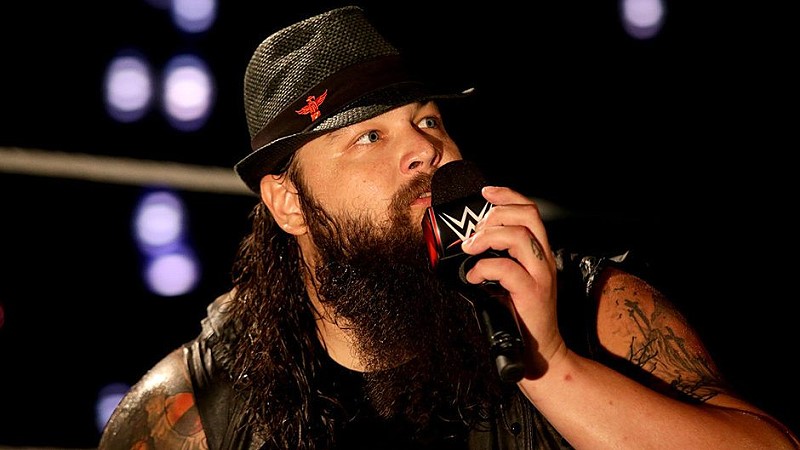 Bray Wyatt On How He Felt Following WWE Release – Last October, Bray Wyatt made his return to WWE television after being released in July 2021. The return happened at Extreme Rules 2022 after teasers, which was called the White Rabbit project. 
While speaking to Ryan Satin on Out of Character, Wyatt was asked how he's feeling going into his return match at the Royal Rumble against LA Knight.
"There is a certain reluctancy to me, where there hasn't been in the past. It's part of any athlete, when you're away from something for so long, there is something in the back of your head that is like, 'Am I still it? Am I still what I am, what I should be?' For the majority since I've been back, I was kind of there, in a sense, and the weeks have progressed, I've started to come into my own again and remember why I do this and how much it means to be out there and perform at things like the Royal Rumble. The closer I've gotten, I've started to sink my teeth into being what I should be," he said.
Wyatt also spoke about his first promo back, where he noted he was showing his true self to the fans.
"Genuinely, that moment was not for me. During my time away, I had opportunities to do really cool things, movies and TV shows and stuff, and I wouldn't, because I felt broken. There was something that was shut off and I didn't understand why. It was literally people telling me and keeping me alive and dragging me back, telling me, 'You should still do this, we miss you.' I didn't feel that way at first. I felt damaged. It was that, that gave me the strength to kind of build back out and explode. It was geared for them, it was."
"I despise the way my mind worked. That's the truth of it all. I'm the first person to ever tell you all of my flaws. I refuse to watch myself back, I've never seen pretty much anything I've done, I can't watch. I'm that kind of headcase, man. It's also kind of my superpower. It's what makes me, me, the obsession. When I'm geared on something, I'm so deep into it that there is no separating life from anything else, it just is. When I dive deep like that, it's what makes me connect and it's the reason that I have fans that are so into what I do, it feels like it's part their life too. If I didn't have such passionate fans, I wouldn't be here, I really wouldn't. It's them that led me back here."
Bray Wyatt On How He Felt Following WWE Release