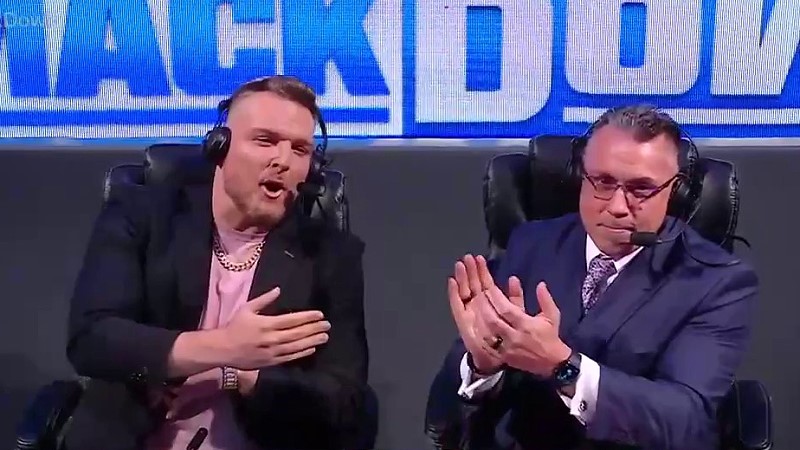 Backstage News On Pat McAfee's Royal Rumble Appearance – Pat McAfee's return last night at the WWE Royal Rumble was a shock to everyone, including people on the production team.
PWInsider reports that McAfee's return was kept very close to the vest to prevent the news of his return from leaking out. So, Michael Cole's reaction was legitimate. Cole said that he had spoken with McAfee earlier in the day and he did not clue him in.
They went as far as to keep the majority of the production team in the dark. However, there had to be some people expecting McAfee since college football season has ended and it was always known that he would be back when his duties at ESPN were done.
McAfee has been praised for the energy he brought to SmackDown last year. It's unclear if he will be added to the SmackDown announce team along side Michael Cole and Wade Barrett. Booker T recently stated on his podcast that he will be at NXT full time in the commentary role that Barrett previously had.
Backstage News On Pat McAfee's Royal Rumble Appearance