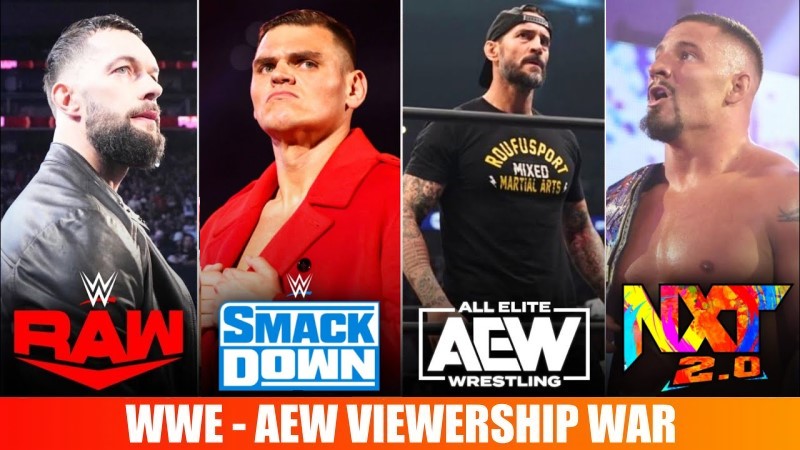 Ratings For 12/9 WWE SmackDown And AEW Rampage – The latest edition of WWE SmackDown saw the ratings be up. The show averaged 2.306 viewers on FOX, which is up from 902,000 viewers on FS1 a week ago, according to Brandon Thurston of WrestleNomics.
In the all-important 18-49 demographic, the show did a 0.57 rating, up from the 0.25 rating a week ago. This week was the highest total viewership SmackDown has done since September 9, with 2.367 million viewers.
Ratings were expected to be up from last week as FOX is in more homes than FS1. The previous SmackDown episode to air on FOX drew 2.166 million viewers and a 0.54 key demo rating.
Here is a list of total viewership and the key demo rating that SmackDown has done over the last 4 episodes:
11/18/22: 2,232,000 viewers – 0.56 key demo rating
11/25/22: 2,166,000 viewers – 0.54 key demo rating – Survivor Series go-home show
12/2/22: 902,000 viewers – 0.25 key demo rating – FS1 episode
12/9/22: 2,306,000 viewers – 0.57 key demo rating
As for AEW Rampage, the show drew 457,000 viewers and a 0.11 rating in the 18-49 demographic on TNT in the 10 pm ET time slot. 
Last week the show did 361,000 viewers and a 0.08 rating, which was the lowest key demo rating in the history of the show, including episodes that aired in different timeslots. It also drew the lowest total viewership in its normal timeslot.
Latest 4 episodes:
11/18/22: 445,000 viewers – 0.14 key demo rating – Full Gear go-home show
11/25/22: 411,000 viewers – 0.11 key demo rating – early timeslot
12/2/22: 361,000 viewers – 0.08 key demo rating – lowest key demo rating ever
12/9/22: 467,000 viewers – 0.11 key demo rating
Ratings For 12/9 WWE SmackDown And AEW Rampage