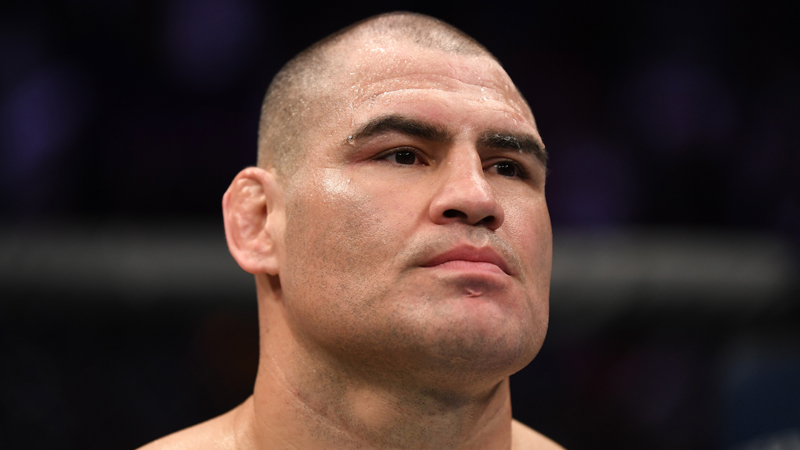 The UFC is arguably the most popular fighting championship in the world and certainly rules the roost when it comes to MMA. It is also a fighting championship which not only attracts wrestling fans looking for new thrills but also sees a cross-over in terms of the athletes who participate in each. For the fans, the appeal of this championship is clear. UFC not only contain exciting personalities to follow but bone-crunching action to watch.
As with wrestling, UFC bouts are also popular to bet on and this helps explain why it has attracted so many fans over time. Placing wagers on a match just brings more excitement to the table as you see who emerges victorious. Just remember to find the best sportsbook promotions to take advantage of before betting on UFC bouts. This will give you extra money to bet with and make it all much more thrilling. 
UFC's is also popular because it gives people chance to focus on establishing which fighter is the best. To help with this, an official ranking system exists. But just what are the UFC rankings and how do they work?
What are UFC rankings?
Just as people are always trying to work out which brand dominates wrestling (WWE is ahead of AEW in online popularity if you were wondering), then they also like to see who comes out on top in sports like MMA.
The UFC ranking system is an attempt to address this by ranking all of the fighters within the UFC system, in each of the various UFC weight classes, so that fans and bettors can develop an understanding of the pecking order when they are looking forward to a bout or making their predictions for upcoming fights.  
How are UFC rankings determined?
A voting group of MMA media representatives determines the UFC rankings through voting. They vote for competitors by weight class and on a pound-for-pound basis. The average of their votes is then used to calculate the rankings, which are updated weekly. The majority of UFC rankings are based on historical and current fighter performances, and a fighter may only be voted for if they are currently competing in the UFC.
Wrestlers who've topped the UFC rankings
The beauty of the UFC schedule is that it brings together so many different types of fighters from all kinds of backgrounds, but one of the most successful foundations for a UFC career is wrestling. Here are some of the top wrestlers who have found success as UFC champions.
Randy Couture
At the age of 34, MMA legend Couture built a name for himself in the UFC. The mainstay of Greco-Roman wrestling proved time and time again that he was a force to be reckoned with in the ring. He always brought his A game when it came to wrestling, whether it was against fellow MMA greats Vitor Belfort and Chuck Liddell, or heavyweights Tim Sylvia and Gabriel Gonzaga.
Jon Jones
Jon Jones is largely considered to be the best mixed martial artist of all time. It's difficult to ignore his brilliance, but many people overlook Jones's status as a Junior College National Champion. Jones has performed many incredible exploits inside the Octagon, but wrestling may be his strongest talent. Jones' victory over Daniel Cormier at UFC 182 was perhaps his most notable win in MMA and saw him utilize a combination of his talents to emerge triumphant, in addition to putting DC down many times.
Cain Velasquez
Cain Velasquez, one of the most dominating heavyweights in UFC history, defeated some of the sport's finest with inexhaustible cardio and a heavy tempo. Many of Cain's opponents knew better than to attempt a takedown on the AKA star.
Matt Hughes
Hughes was the first UFC Champion to dominate and represented the gold standard for champions in the UFC welterweight rankings. Hughes was one of the first wrestlers in the UFC to adjust his game and to continually strive to develop new abilities
Hughes received his training at the renowned Miletich Fighting Systems in Iowa, renowned for producing some of the nation's top wrestlers. Hughes was known particularly for his chain wrestling techniques. He didn't just make one takedown attempt, he followed up with a second and even a third attack to bring his opponent to the canvas.
Khabib Nurmagomedov
When you watched any of Khabib's fights, you were watching a true original with a distinct wrestling style that no one else had been able to employ. Khabib used a suffocating grip to pin his opponent against the cage before bringing the fight to the ground. The Eagle then used a special entanglement mechanism in which he bound his opponent's limbs together and pounded on their skull with his fists and elbows, a terrifying but extremely effective approach that enabled Nurmagomedov to dominate the UFC lightweight rankings and brought him global fame.