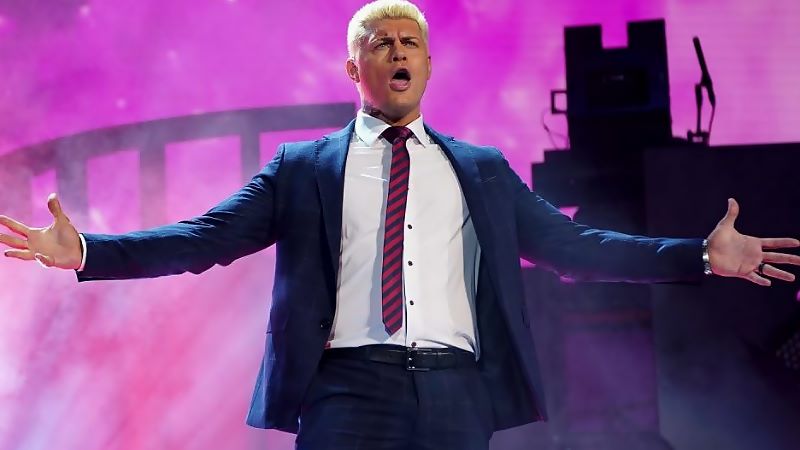 Big Update On The WWE – Cody Rhodes Situation – Cody Rhodes has still not signed with WWE and things are still said to be very uncertain with him but if he signs before this Monday then he could make his return at Raw in Jacksonville.
Dave Meltzer reported in the Wrestling Observer Newsletter that the WWE side believes that Rhodes is trying to get a better deal from them with the idea being that he has leverage since WWE wants as much star power as possible for WrestleMania. It's also believed that he may be playing the "Brian Pillman game" or that this deal is not going to happen.
For those of you unaware, Pillman was able to work WCW into giving him a legitimate release so he could play up his "Loose Cannon" character. As part of the release, Pillman worked some shows in ECW but also started a bidding war between WCW and WWE.
Meltzer  confirmed that Rhodes vs. Seth Rollins was planned for WrestleMania 38 and the storyline is that Rollins currently does not have a path to Mania.
Meltzer also stated that the plan was not to start Rollins' storyline until after the Alpha Academy vs. RK-Bro vs. Rollins/Owens match but that match happened this past Monday and Owens is set for a confrontation with Stone Cold Steve Austin and they need to get Rollins' program started.
In December when Rhodes appeared on Sammy Guevara's blog, he hinted about his 2022 plans: "I have no complaints, I am thankful to the fans that cheer me and I am thankful to the fans that boo me because both sets of fans are getting ready to go on a ride that's just bizarre and it's not the path that you think. We're not doing what's been done before."